Secure Seagate IronWolf Data Recovery in London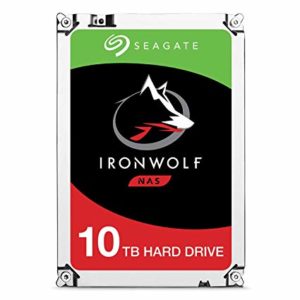 Based in Central London, Creative IT is a specialised Seagate data recovery company. Our team of data recovery experts offers professional support and recovery solutions for your Seagate IronWolf data recovery requirements. Our service covers all models of Seagate IronWolf 3.5 inch NAS and Seagate IronWolf Pro 3.5 inch NAS internal hard drives and Seagate IronWolf 2.5 inch SATA internal solid state drives (SSD).
IronWolf NAS hard drives are ideal for multi-user environments. IronWolf network attached storage hard drives can handle high workload rates of a high data network within a multi-RAID environment. IronWolf NAS hard drives are perfect for Home, SOHO and small business NAS whereas IronWolf Pro are ideal for Creative pro, SOHO (small office home office) and SME (small and medium-sized enterprise) NAS. The IronWolf 110 SSD is the world's first SSD for network attached storage.
Experts in London Seagate IronWolf Data Recovery (NAS Hard Drive and SSD)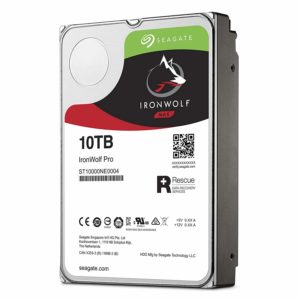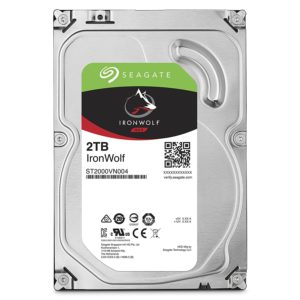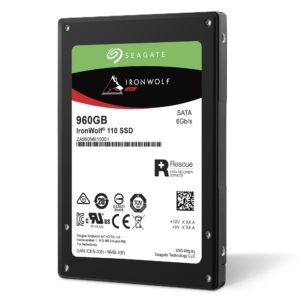 Seagate IronWolf NAS HDD and SSD Data Recovery
With over 15 years of experience in recovering corrupted, lost, formatted or deleted data from Seagate desktop computer internal hard drives, Seagate laptop internal hard drives, Seagate external hard drives and Seagate solid-state drives (SSD), the engineers at Creative IT are knowledgeable in data recovery from all crashed or failed IronWolf NAS hard drives, IronWolf Pro NAS hard drives and IronWolf 110 SSD for NAS models.
The highly trained and experienced engineers and technicians at Creative IT have gained success in data recovery from most models of failed Seagate IronWolf NAS hard drives and solid state drives (SSD). For more information regarding our expert London Seagate IronWolf data recovery services from 3.5″ Seagate IronWolf NAS HDD, 3.5″ Seagate IronWolf Pro NAS HDD and 2.5 inch IronWolf 110 SSD models, please give us a call on 020 7237 6805 or send your request to us at info@creativeit.tv.
Seagate Data Recovery from 3.5 inch IronWolf NAS Models
IronWolf 14 TB ST14000VN0008
IronWolf 12 TB ST12000VN0008
IronWolf 12 TB ST12000VN0007
IronWolf 10 TB ST10000VN0008
IronWolf 10 TB ST10000VN0004
IronWolf 8 TB ST8000VN0022
IronWolf 6 TB ST6000VN0033
IronWolf 4 TB ST4000VN008
IronWolf 3 TB ST3000VN007
IronWolf 2 TB ST2000VN004
IronWolf 1 TB ST1000VN002
Seagate Data Recovery from 3.5 inch IronWolf Pro NAS Models
IronWolf Pro 14 TB ST14000NE0008
IronWolf Pro 12 TB ST12000NE0007
IronWolf Pro 12 TB ST12000NE0008
Ironwolf Pro 10 TB ST10000NE0008
Ironwolf Pro 10 TB ST10000NE0004
IronWolf Pro 8 TB ST8000NE0004
Ironwolf Pro 6 TB ST6000NE0023
Ironwolf Pro 4 TB ST4000NE0025
Ironwolf Pro 2 TB ST2000NE0025
Data Recovery from IronWolf 110 Network Attached Storage (NAS) SSD
IronWolf SSD 110 3.84 TB ZA3840NM10001
IronWolf SSD 110 1.92 TB ZA1920NM10001
IronWolf SSD 110 960 GB ZA960NM10001
IronWolf SSD 110 480 GB ZA480NM10001
IronWolf SSD 110 240 GB ZA240NM10001