Tired of your everyday desktop PC or laptop computer problems? Creative IT UK is here to help. We proudly stand out among the best IT service companies in the United Kingdom and strive to provide prompt and professional London computer repair services to individual and business users. Along with our expert in-store desktop PC repair and laptop computer repair and upgradeservices, our skilled team of technicians also provide London call out computer repair and upgrade solutions at a reasonable charge.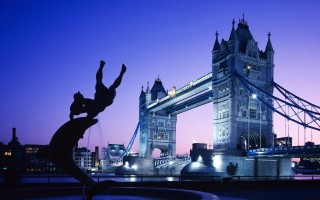 With our professional London call out computer repair services, there is no fuss to bring your damaged or out of order laptop / notebook computer or desktop PC to our London office. Our experienced repair specialists will arrive at your residential or office address and provide specialist component level troubleshooting and accordingly resolve the most common hardware and software issues. Expert solutions are available to fix frequent computer boot failure, computer hangs or freezes, faulty laptop DC power jack, hard drive failure, distorted / flickering screen, dim LCD screen, computer overheating, Internet connection problems, computer shuts down randomly, Windows freezes or stops responding frequently, DVD / CD drive problems, computer motherboard failure, blue screen error messages, failed memory slots, cracked or broken LCD / LED screens, liquid spillage damage, and damaged USB ports. We also specialise in network troubleshooting and regular laptop and desktop PC maintenance and support services.
Same Day London Desktop PC and Laptop Repair and Upgrade
A few of our London call out computer repair services include:
Motherboard repair and replacement
LCD screen repair and replacement
Hard drive upgrade / replacement
Solve printer and scanner problems
Hard drive data recovery services
Windows / Mac-OS installation and upgrade
Antivirus software installation
Keyboard repair and replacement
DC power jack repair and replacement
Graphics card replacement and upgrade
Internet connection setup and troubleshooting
Setting up Microsoft small business servers
Reliable Services for Customers Based in Inner London
The area of expertise of Creative IT UK also includes flawless hardware replacement services. Our London store has an extensive inventory of laptop and desktop PC spare parts and peripherals, all backed with a 90 day warranty. Regardless of what services we carry out, we promise to ensure a speedy turnaround London call out computer repair service for all clients based in the inner London boroughs including Camden, Greenwich, Hackney, Hammersmith and Fulham, Islington, Kensington and Chelsea, Lambeth, Lewisham, Southwark, Tower Hamlets, Haringey, Newham, Wandsworth and Westminster. In most of the cases, the technician will troubleshoot and fix your computer problems at your location. If the technician believes that your computer requires more intensive diagnosis and the job cannot be completed onsite, then it will be taken to our well equipped repair store in Central London.
To benefit from our London call out computer repair and maintenance services, please give us a call on 020 7237 6805 or mail us at info@creativeit.tv. Our quick repair and replacement support services are available Monday to Saturday, from 09:00 am to 06:00 pm.
London postal districts we serve
London E (Eastern) postcode districts: E1, E1W, E2, E3, E4, E5, E6, E7, E8, E9, E10, E11, E12, E13, E14, E15, E16, E17, E18, E20, E77 and E98
London EC (Eastern Central) postcode districts: EC1A, EC1M, EC1N, EC1R, EC1V, EC1Y, EC2A, EC2M, EC2N, EC2R, EC2V, EC2Y, EC3A, EC3M, EC3N, EC3R, EC3V, EC4A, EC4M, EC4N, EC4R, EC4V and EC4Y
London N (Northern) postcode districts: N1, N1C, N2, N3, N4, N5, N6, N7, N8, N9, N10, N11, N12, N13, N14, N15, N16, N17, N18, N19, N20, N21 and N22
London NW (North Western) postcode districts: NW1, NW2, NW3, NW4, NW5, NW6, NW7, NW8, NW9, NW10 and NW11
London SE (South Eastern) postcode districts: SE1, SE2, SE3, SE4, SE5, SE6, SE7, SE8, SE9, SE10, SE11, SE12, SE13, SE14, SE15, SE16, SE17, SE18, SE19, SE20, SE21, SE22, SE23, SE24, SE25, SE26, SE27 and SE28
London SW (South Western and Battersea) postcode districts: SW1A, SW1E, SW1H, SW1P, SW1V, SW1W, SW1X, SW1Y, SW2, SW3, SW4, SW5, SW6, SW7, SW8, SW9, SW10, SW11, SW12, SW13, SW14, SW15, SW16, SW17, SW18, SW19 and SW20
London W (Western and Paddington) postcode districts: W1B, W1C, W1D, W1F, W1G, W1H, W1J, W1K, W1S, W1T, W1U, W1W, W2, W3, W4, W5, W6, W7, W8, W9, W10, W11, W12, W13 and W14
London WC (Western Central) postcode districts: WC1A, WC1B, WC1E, WC1H, WC1N, WC1R, WC1V, WC1X, WC2A, WC2B, WC2E, WC2H, WC2N and WC2R