With over 15 year's experience, you can trust Creative IT PC repair company, based in Central London, to receive the fastest, most convenient and cost-effective PC repair services in the UK. Our experienced computer engineers are skilled to properly diagnose your PC problems and in performing the proper repair procedures. At Creative IT, we can fix any PC hardware problems or software issues quickly and reliably; thereby minimizing unnecessary downtime and costs.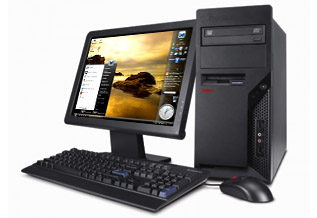 We specialize in providing PC repairs to home users and businesses in and around London and all over the UK at reasonable rates for all makes and models, including Acer, IBM, Compaq, Dell, eMachines, HP and Toshiba; no matter whether it is a recent model or outdated model, we are pleased to help you. At our PC repair company, our professionals can also tune-up your PC for supreme performance and security.
We also specialize in PC data recovery following PC hard drive failures, virus / spyware removal and firewalls / Internet security services. All our PC repair work is guaranteed and we will perform everything we can to confirm that every customer is totally satisfied. As a foremost PC repair company in the UK. We'll are always straightforward with our customers and will let them know if it would be a good choice to replace than to repair.
Our team of experienced engineers carries out fast and efficient same day PC repairs in London. Your PC will be collected by a minicab or a small van and will be brought to our PC repair company. Not in London? No problem. We cover the whole of UK and we can organize a collection and delivery with UPS. Call our PC repair company now to discuss your repair on: 020 7237 6805 or email us at: info@creativeit.tv.