No more hassles to carry your faulty desktop or laptop computer to our repair store. We are available at your doorsteps to offer reliable and cost-effective Westminster call out computer repair and support solutions anywhere within the City of Westminster in England. Based in Central London, Creative IT UK has an excellent team of experienced call out engineers and technicians, with precise skill set to deal with an entire range of desktop PC and laptop computer problems, both software and hardware related.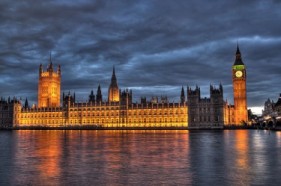 From component level hardware troubleshooting, repair, and general maintenance services to comprehensive computer security checkups and wired and wireless computer networking solutions, we have gained a remarkable position in the industry through our extensive Westminster call out computer repair solutions. Creative IT helps a diverse customer base, including private firms, small businesses, educational institutions and home users, to solve common computer problems such as motherboard failure, computer powers up but monitor is blank, desktop PC running slowly, distorted video display, computer crashes, computer won't turn on, DC power jack problems, constant computer shutdowns or rebooting, computer takes a long time to start up, computer fails to boot up, sticky keys on keyboard, broken /cracked laptop screens, intermittent boot disk problems, BSOD (blue screen of death) errors, computer freezes or stops responding, liquid damaged laptop or notebook computer, graphics chip failure, computer overheating, jumbled/distorted images on screen, flickering laptop display, laptop battery not charging properly and hard drive clicking noise.
Same Day Westminster Desktop PC and Laptop Repair and Upgrade
Our dependable Westminster call out computer repair and replacement services comprises of:
DC power jack repair and replacement
RAM upgrade and replacement
Motherboard repair and replacement
Virus, spyware and malware removal
Operating system and software installation
Hard drive data recovery services
Optical drive upgrade and replacement
Server and Network maintenance and troubleshooting
Laptop LCD screen repair and replacement
Laptop keyboard repair and replacement
Windows troubleshooting and upgrade
Reliable Services for Customers Based in City of Westminster
Whatever we do, we provide only the best. Creative IT always strives to save your valuable time and money by providing prompt, hassle free support for all your Westminster call out computer repair and maintenance requirements. Mostly, we complete the repair jobs onsite on the same day itself. Moreover, all our computer replacement services carry a minimum of 90 days warranty.
We serve all districts in the City of Westminster including Westminster City Centre, Westbourne Green, West End, Victoria, St John's Wood, St James's, Soho, Pimlico, Paddington, Millbank, Mayfair, Marylebone, Maida Vale, Lisson Grove, Knightsbridge, Hyde Park, Fitzrovia, Covent Garden, Belgravia and Bayswater.
Postcode districts we cover: NW1, NW6, NW8, SW1A, SW1E, SW1H, SW1P, SW1V, SW1W, SW1X, SW1Y, W1B, W1C, W1D, W1F, W1G, W1H, W1J, W1K, W1S, W1U, W1W, W2, W9, W10, WC2A, WC2B, WC2E, WC2H, WC2N and WC2R.
If you have any queries regarding our Westminster call out computer repair services, feel free to call us today on 020 7237 6805. Our knowledgeable team also responds quickly to all your emails sent to info@creativeit.tv. You can also visit our London repair store from 09:00 am to 06:00 pm, Monday to Saturday.