Creative IT is a leading laptop repair store in the United Kingdom, specialising in all types of Toshiba Satellite R630 laptop repair services. With our years of expertise and certified technicians, you are assured that you will receive a top quality, reliable laptop computer repair experience for your business as well as home technical requirements.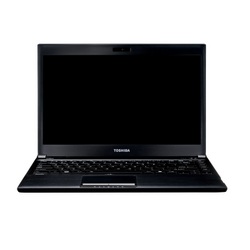 As a specialist Toshiba Satellite R630 notebook series repair service store in the United Kingdom, we can diagnose and repair almost all common issues with your notebook computer. If your laptop is running slow, displays Windows startup errors, no power or unable to turn on notebook, laptop overheating issues, broken or cracked screen, motherboard failure, failed or loose DC power jack, water or liquid damage, stuck keys on keyboard, notebook screen blank when switched on, cracked notebook case, laptop turns on and off frequently, cooling fan is not working, laptop shuts down all of a sudden, laptop hard drive failure, laptop operating system failure or any other component level issues or you just need an upgrade, we are here to help you with the right repair solution.
London Toshiba Satellite R630 Notebook Series Repair
We provide all major repair services including motherboard repair and replacement, laptop screen repair and replacement, video card / graphics chip repair, DC power jack repair and replacement, keyboard / touchpad replacement, screen inverter and backlight replacement, memory and hard drive upgrade, virus and spyware removal, upgrade or reinstall an operating system and hard drive data recovery services.
To schedule a London Toshiba Satellite R630 series laptop repair service for R630-102, R630-135, R630-138, R630-13F, R630-13R, R630-13T, R630-141, R630-14R, R630-155 and R630-156 notebook models, just call us on 020 7237 6805 or email us at info@creativeit.tv.