Toshiba Satellite Pro series laptops are widely used by individual users and corporate firms due to its high grade performance. Have you lost your valuable data from your Toshiba Satellite Pro laptop due to accidental crash, hard disk failure, virus attacks, interrupted power supply, or unintended human error? To meet this panic situation you must seek the help of a professional data recovery company at the earliest. Creative IT is one such renowned IT support company in London, UK you can rely on for all your Toshiba laptop data recovery requirements.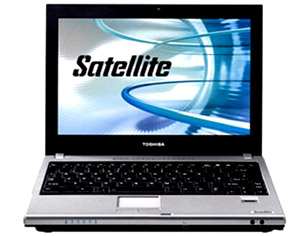 Creative IT offers onsite and offsite Toshiba Satellite Pro data recovery service in and around London and all over UK at affordable rates. Trained IT professionals, latest data recovery tools, and well equipped lab facilities help us to provide perfect UK data recovery service in time. As our technicians are familiar with various IT platforms they can easily identify the fault to recover your critical data in short span of time. In most cases we are confident to retrieve data the same day itself. But if the hard disk is severely damaged it may take our maximum turnaround time of 48 hours.
After our initial diagnosis process, we will provide a quote for Toshiba Satellite Pro data recovery service. Creative IT always sticks on predetermined rates as we have no hidden charges for any service. You can suggest the media such as CD ROMs, DVDs, or hard disks for copying recovered data. It is also possible to transfer data quickly and securely via online through FTP transfer. Our competitive rates, commitment to maintain the deadline, guaranteed data recovery service, and friendly customer relationship helps us to be good at Toshiba Satellite Pro data recovery in London, UK.
To know more about Toshiba Satellite Pro data recovery services call us at 020 7237 6805 in Central London or send us an email at info@creativeit.tv. We also keen to hear from you for improving our services in Toshiba Satellite Pro networking, software installation, virus removal, Toshiba Satellite Pro LCD screen repair and on the whole Toshiba Satellite Pro laptop repair.