Creative IT London offers quality Toshiba Satellite C870 laptop repair, upgrade and maintenance services for clients throughout the United Kingdom. We have certified and skilled Toshiba Satellite laptop repair technicians who can support you with all your business and personal notebook computer technical requirements.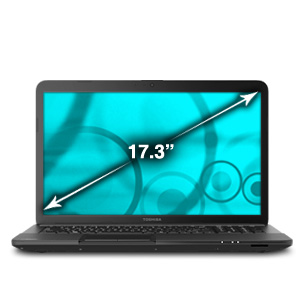 At Creative IT UK, we are equipped with advanced diagnostic and repair equipment and facilities to provide you with the expert London Toshiba Satellite C870 series laptop repair and support services and to get your laptop computer back to you with minimum downtime. Laptops are prone to common hardware and software issues and we work with all types of laptop failures such as laptop is not booting, laptop not turning on, memory not recognised / defective RAM modules, broken or loose DC power jack, laptop starts but displays operating system not found error, LCD screen inverter failure, motherboard failure, laptop randomly freezes, device drivers corrupted or missing, laptop internal fan not working, laptop overheating and shuts down, audio not working, notebook battery not charging, laptop screen shows strange colours, software problems, laptop keys not working after liquid spill damage, LCD screen backlight lamp failure, touch pad not working properly, laptop not able to connect to Internet by wireless and broken laptop screen issues.
London Toshiba Satellite C870 Notebook Series Repair
We are able perform all types of London Toshiba Satellite C870 laptop repair services including:
Motherboard repair / motherboard replacement
Laptop screen repair and replacement
Display hinges / casing replacement
Laptop memory upgrade or replacement
DC power jack repair or replacement
Keyboard repair and replacement
Virus removal / malware removal
Hard drive data recovery
LCD screen inverter and backlight replacement
Toshiba Satellite C870 Notebook series Support and Troubleshooting
C870-11F . C870-11G . C870-11H . C870-11J . C870-134 . C870-142 . C870-143 . C870-14V . C870-155 . C870-156 . C870-17D . C870-17F . C870-18V . C870-198 . C870D-11K
Pick up and Delivery, Walk in and Ship in Toshiba Satellite C870 Series Laptop Repair:
Creative IT UK provides completely personalised services and our commitment to quality has earned us the reputation as one of the best Toshiba Satellite C870 laptop repair service providers throughout the United Kingdom. You can bring in your laptop directly to our store in Central London and we will diagnose your laptop and provide a free quote while you wait. You can also mail-in your laptop through any secure shipping service and we will fix and return back your laptop as quickly as possible.
Contact us on 020 7237 6805 to find out how our London Toshiba Satellite C870 laptop repair support can meet your requirements. You can also forward your repair request to us at info@creativeit.tv.