Secure Toshiba Portable Hard Drive Data Recovery in London
Creative IT is a professional Toshiba data recovery company based in Central London. We are experienced in Toshiba hard drive repair and recovery and offer confidential and secure Toshiba portable hard drive data recovery services for Toshiba Canvio and Toshiba STOR.E portable hard drives for individual users and businesses throughout London.
Toshiba Data Recovery Services for Portable Hard Drives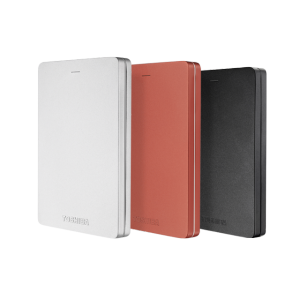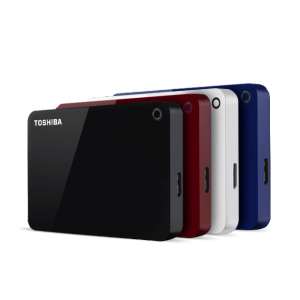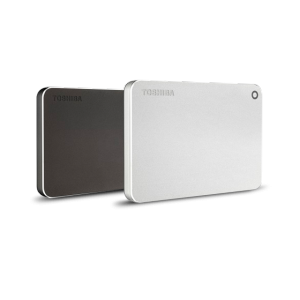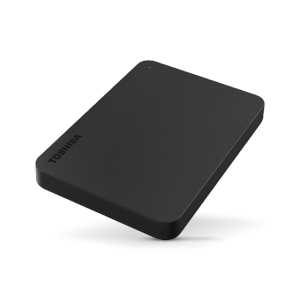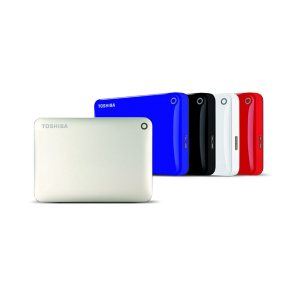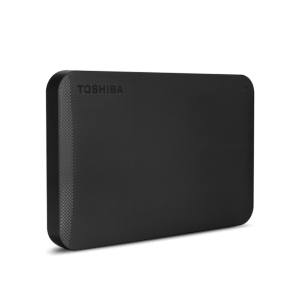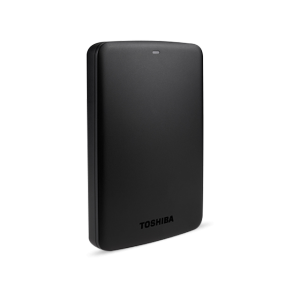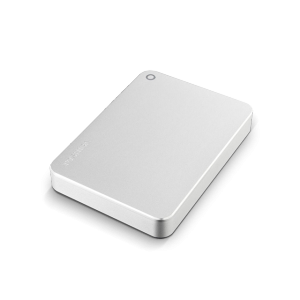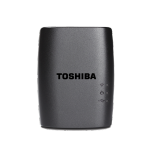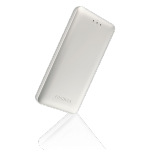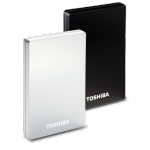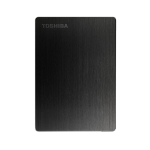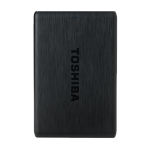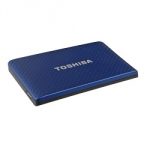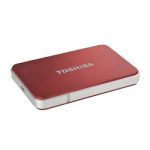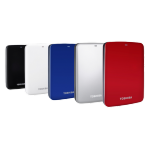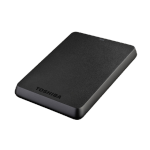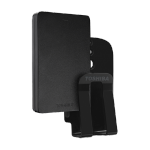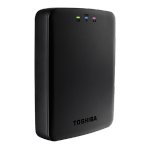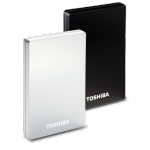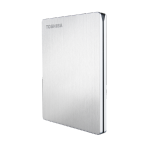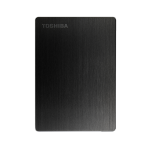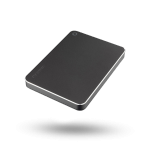 Contact our Toshiba 2.5 inch External Hard Drive Recovery Experts
Our dedicated data recovery specialists can provide data recovery services for any model of Toshiba Canvio or Toshiba STOR.E external portable hard drives. To recover deleted or lost files from your failed or malfunctioning Toshiba external storage devices, get in touch with our Central London Toshiba data recovery experts on 020 7237 6805.
With over 15 years of hard drive data recovery experience, we can professionally recover your data from all formatted, inaccessible or non-bootable Toshiba 2.5 inch external hard drive models including:
Toshiba Canvio Alu 2.5″ External Portable Hard Drive Data Recovery
HDTH320EK3AB 2 TB Black
HDTH320ES3AB 2 TB Silver
HDTH320ER3AB 2 TB Red
HDTH310EK3AB 1 TB Black
HDTH310ES3AB 1 TB Silver
HDTH310ER3AB 1 TB Red
HDTH305EK3AB 500 GB Black
HDTH305ES3AB 500 GB Silver
HDTH305ER3AB 500 GB Red
Toshiba Canvio Advance (New) 2.5″ Portable Hard Drive Data Recovery
HDTC930EK3CA 3 TB Black
HDTC930EW3CA 3 TB White
HDTC930ER3CA 3 TB Red
HDTC930EL3CA 3 TB Blue
HDTC920EK3AA 2 TB Black
HDTC920EW3AA 2 TB White
HDTC920ER3AA 2 TB Red
HDTC920EL3AA 2 TB Blue
HDTC910EK3AA 1 TB Black
HDTC910EW3AA 1 TB White
HDTC910ER3AA 1 TB Red
HDTC910EL3AA 1 TB Blue
Toshiba Canvio Premium (New) 2.5″ External Hard Drive Data Recovery
HDTW230EB3CA 3 TB Dark grey metallic
HDTW230ES3CA 3 TB Silver metallic
HDTW220EB3AA 2 TB Dark grey metallic
HDTW220ES3AA 2 TB Silver metallic
HDTW210EB3AA 1 TB Dark grey metallic
HDTW210ES3AA 1 TB Silver metallic
Toshiba Canvio Basics (New) 2.5″ External Hard Drive Data Recovery
HDTB330EK3CB 3 TB Black
HDTB420EK3AA 2 TB Black
HDTB410EK3AA 1 TB Black
HDTB405EK3AA 500 GB Black
Toshiba Canvio Ready 2.5″ External Portable Hard Drive Data Recovery
HDTP230EK3CA 3 TB Black
HDTP225EK3CA 2.5 TB Black
HDTP220EK3CA 2 TB Black
HDTP210EK3AA 1 TB Black
HDTP205EK3AA 500 GB Black
Toshiba Canvio Premium For Mac 2.5″ Portable Hard Drive Data Recovery
HDTW130EBMCA 3 TB Dark grey metallic
HDTW130ECMCA 3 TB Silver metallic
HDTW120EBMCA 2 TB Dark grey metallic
HDTW120ECMCA 2 TB Silver metallic
HDTW110EBMAA 1 TB Dark grey metallic
HDTW110ECMAA 1 TB Silver metallic
Toshiba Canvio Connect II 2.5 inch External Hard Drive Data Recovery
HDTC830EL3CA 3 TB Blue
HDTC830EK3CA 3 TB Black
HDTC830EW3CA 3 TB White
HDTC830EC3CA 3 TB Satin Gold
HDTC830ER3CA 3 TB Red
HDTC825EL3CA 2.5 TB Blue
HDTC825EC3CA 2.5 TB Satin Gold
HDTC825EW3CA 2.5 TB White
HDTC825EK3CA 2.5 TB Black
HDTC825ER3CA 2.5 TB Red
HDTC820EL3CA 2 TB Blue
HDTC820EK3CA 2 TB Black
HDTC820EW3CA 2 TB White
HDTC820ER3CA 2 TB Red
HDTC820EC3CA 2 TB Satin Gold
HDTC810EW3AA 1 TB White
HDTC810EL3AA 1 TB Blue
HDTC810EK3AA 1 TB Black
HDTC810EC3AA 1 TB Satin Gold
HDTC810ER3AA 1 TB Red
HDTC805EK3AA 500 GB Black
HDTC805EW3AA 500 GB White
HDTC805EC3AA 500 GB Satin Gold
HDTC805ER3AA 500 GB Red
HDTC805EL3AA 500 GB Blue
Toshiba Canvio Basics 2.5 inch External Portable Hard Drive Data Recovery
HDTB330EK3CA 3 TB Black
HDTB325EK3CA 2.5 TB Black
HDTB320EK3CA 2 TB Black
HDTB310EK3AA 1 TB Black
HDTB307EK3AA 750 GB Black
HDTB305EK3AA 500 GB Black
Toshiba Canvio AeroMobile Solid State Drive (SSD) Data Recovery
HDTQ112ECWF1 128 GB Light gold
Toshiba Canvio AeroCast Portable Hard Drive Data Recovery
Toshiba STOR.E Slim USB 2.5 inch Portable Hard Drive Data Recovery
HDTD105ES3D1 500 GB Silver
HDTD105EK3D1 500 GB Black
Toshiba STOR.E Plus / Canvio Plus USB 2.5 inch Portable Hard Drive Recovery
HDTP120EK3CA 2 TB Black
HDTP110EK3AA 1 TB Black
HDTP107EK3AA 750 GB Black
HDTP105EK3AA 500 GB Black
HDTP103EK3AA 320 GB Black
Toshiba STOR.E Partner USB 2.5 inch External Portable Hard Drive Recovery
PA4286E-1HK0 1.5 TB Green
PA4287E-1HK0 1.5 TB Black
PA4288E-1HK0 1.5 TB Blue
PA4289E-1HK0 1.5 TB Orange
PA4290E-1HK0 1.5 TB Brown
PA4285E-1HJ0 1 TB Brown
PA4284E-1HJ0 1 TB Orange
PA4283E-1HJ0 1 TB Blue
PA4282E-1HJ0 1 TB Black
PA4281E-1HJ0 1 TB Green
PA4276E-1HG5 750 GB Green
PA4278E-1HG5 750 GB Blue
PA4277E-1HG5 750 GB Black
PA4280E-1HG5 750 GB Brown
PA4279E-1HG5 750 GB Orange
PA4275E-1HE0 500 GB Brown
PA4271E-1HE0 500 GB Green
PA4272E-1HE0 500 GB Black
PA4273E-1HE0 500 GB Blue
PA4274E-1HE0 500 GB Orange
Toshiba STOR.E Edition USB 2.5 inch External Portable Hard Drive Recovery
PA3962E-1J5R 1.5 TB Black
PA3962E-1J5L 1.5 TB Blue
PA3962E-1J5A 1.5 TB Silver
PA3962E-1J5K 1.5 TB Black
PA3962E-1J0K 1 TB Black
PA3962E-1J0A 1 TB Silver
PA3962E-1J0L 1 TB Blue
PA3962E-1J0R 1 TB Red
PA3962E-1G5A 750 GB Silver
PA3962E-1G5K 750 GB Black
PA3962E-1G5L 750 GB Blue
PA3962E-1G5R 750 GB Red
PA3962E-1E0L 500 GB Blue
PA3962E-1E0R 500 GB Red
PA3962E-1E0L 500 GB Silver
PA3962E-1E0K 500 GB Black
Toshiba STOR.E Canvio Connect USB 2.5 inch External Hard Drive Recovery
HDTC720EK3CA 2 TB Black
HDTC720ES3CA 2 TB Silver
HDTC720EW3CA 2 TB White
HDTC615ES3B1 1.5 TB Silver
HDTC615EL3B1 1.5 TB Red
HDTC615EL3B1 1.5 TB Blue
HDTC615EW3B1 1.5 TB White
HDTC615EG3B1 1.5 TB Green
HDTC615EK3B1 1.5 TB Black
HDTC710EL3AA 1 TB Blue
HDTC610EP3B1 1 TB Pink
HDTC710EW3AA 1 TB White
HDTC610ES3B1 1 TB Silver
HDTC710EK3AA 1 TB Black
HDTC610ER3B1 1 TB Red
HDTC610EG3B1 1 TB Green
HDTC607EP3A1 750 GB Pink
HDTC607EW3A1 750 GB White
HDTC607ES3A1 750 GB Silver
HDTC607ER3A1 750 GB Red
HDTC607EL3A1 750 GB Blue
HDTC607EK3A1 750 GB Black
HDTC607EG3A1 750 GB Green
HDTC705EW3AA 500 GB White
HDTC605EP3A1 500 GB Pink
HDTC605ES3A1 500 GB Silver
HDTC605EG3A1 500 GB Green
HDTC705EK3AA 500 GB Black
HDTC605EL3A1 500 GB Blue
HDTC705ER3AA 500 GB Red
Toshiba STOR.E Basics USB External Portable Hard Drive Recovery
HDTB120EK3CA 2 TB Black
HDTB115EK3CA 1.5 TB Black
HDTB110EK3BA 1 TB Black
HDTB107EK3AA 750 GB Black
HDTB105EK3AA 500 GB Black
HDTB103EK3AA 320 GB Black
Toshiba STOR.E Alu 2S USB 2.5 inch External Portable Hard Drive Recovery
PA4259E-1HK0 1.5 TB Silver
PA4266E-1HK0 1.5 TB Black
PA4265E-1HJ0 1 TB Black
PA4239E-1HJ0 1 TB Silver
PA4264E-1HG5 750 GB Black
PA4238E-1HG5 750 GB Silver
PA4263E-1HF4 640 GB Black
PA4237E-1HF4 640 GB Silver
PA4262E-1HE0 500 GB Black
PA4236E-1HE0 500 GB Silver
PA4261E-1HC2 320 GB Black
PA4260E-1HC2 320 GB Silver
Toshiba STOR.E Alu 2 USB 2.5 inch External Portable Hard Drive Recovery
PX1710E-1HJ0 1 TB Black
PX1709E-1HG5 750 GB Black
PX1630E-1HF4 640 GB Silver
PX1629E-1HF4 640 GB Brown
PX1626E-1HE0 500 GB Silver
PX1625E-1HE0 500 GB Brown
PX1715E-1HD0 400 GB Silver
PX1624E-1HC2 320 GB Silver
PX1623E-1HC2 320 GB Brown
PX1750E-1HB5 250 GB Silver
Toshiba Canvio Slim for Mac USB External Portable Hard Drive Recovery
HDTD210ESMEA 1 TB Silver
HDTD205ESMDA 500 GB Silver
Toshiba Canvio Slim USB External Portable Hard Drive Recovery
HDTD210ES3EA 1 TB Silver
HDTD210EK3EA 1 TB Black
HDTD205EK3DA 500 GB Black
HDTD205ES3DA 500 GB Silver
Toshiba Canvio Premium USB 2.5 inch External Portable Hard Drive Recovery
HDTW130EB3CA 3 TB Dark grey metallic
HDTW130EC3CA 3 TB Silver metallic
HDTW120EB3CA 2 TB Dark grey metallic
HDTW120EC3CA 2 TB Silver metallic
HDTW110EB3AA 1 TB Dark grey metallic
HDTW110EC3AA 1 TB Silver metallic
Toshiba Canvio Alu USB 2.5 inch External Portable Hard Drive Recovery
HDTH325ES3CA 2.5 TB Silver
HDTH325EK3CA 2.5 TB Black
HDTH325EL3CA 2.5 TB Metallic Blue
HDTH325EC3CA 2.5 TB Gold
HDTH325ER3CA 2.5 TB Metallic Red
HDTH320EL3CA 2 TB Metallic Blue
HDTH320EC3CA 2 TB Gold
HDTH320ER3CA 2 TB Metallic Red
HDTH320EK3CA 2 TB Black
HDTH320ES3CA 2 TB Silver
HDTH310EC3AA 1 TB Gold
HDTH310ES3AA 1 TB Silver
HDTH310EK3AA 1 TB Black
HDTH310ER3AA 1 TB Metallic Red
HDTH310EL3AA 1 TB Metallic Blue
HDTH305EC3AA 500 GB Gold
HDTH305ES3AA 500 GB Silver
HDTH305ER3AA 500 GB Metallic Red
HDTH305EL3AA 500 GB Metallic Blue
HDTH305EK3AA 500 GB Black