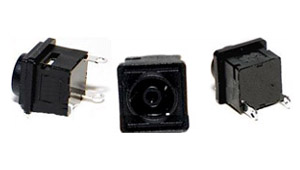 Creative IT provides quality laptop DC jack repair on a variety of laptop brands and models in Central London, UK. Toshiba laptops use a wide variety of DC jacks. A bad connection between DC IN power jack and the system board is a very common problem with some of the Toshiba Satellite laptops. All Toshiba jacks are available in stock at all times with us and all most likely repairs take place the same day. We have jacks for most of the Toshiba models – Toshiba Libretto, Toshiba Satellite, Toshiba Satellite Pro, Toshiba Portege, Toshiba T models, Toshiba TE models, and Toshiba Tecra models.
We carry out our London Toshiba laptop DC power jack repair and replacements services as part of our Toshiba Laptop Repairs in the UK. Our expert technicians install Toshiba DC power jacks into your laptops. A motherboard DC jack repair can fix a problem that otherwise would cost you for a motherboard replacement. A Toshiba motherboard DC jack or replacement power jack will fix the problem at a fraction of the cost!
Should you be in need of our Toshiba DC power jack installation or repair, please do call us at 020 7237 6805 or e-mail us at info@creativeit.tv to receive the utmost quality Toshiba laptop DC power jack service at amazingly affordable prices. One of our service representatives will help you determine the most cost effective way to repair your Toshiba laptop.