We provide IBM Lenovo ThinkPad Z Series repair, support services, maintenance and installation for a rate that is custom tailored to your needs. To meet any unforeseen emergency situations always keep in touch with Creative IT, a renowned IT support company in Central London.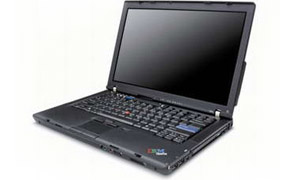 Creative IT has highly coordinated networks for onsite and offsite IBM Lenovo ThinkPad Z Series repair. We support home and business firms to fix laptop problems due to short circuit, hardware/software errors, display failure, virus attack, unintentional crash, and natural disasters.
Our quality performance, commitment to be on time, competitive prices, and sociable customer relationship helps us to achieve immense trustworthiness among London, UK customers. In addition to specializing in IBM Lenovo ThinkPad Z Series troubleshooting, repairs and upgrades, same day local call-outs are also available.
Whatever be your IT requirement, Creative IT is at your service to fix problems immediately. Lenovo ThinkPad Z Series repair always focus to solve problems related with hard disks, motherboards, keyboards, LCD screens, batteries, power connectors, and external drives. Sometimes these parts are irreparable, and then replacement
Creative IT stocks used as well as new laptop accessories to go with your budget. Other than Lenovo ThinkPad Z Series repair we also take on networking, installation, data recovery, virus removal, and router configuration.
Our technicians are skilled to perform Lenovo ThinkPad Z Series repair even from the component level. To keep your system stable and reliable it is advisable to have a maintenance contract with Creative IT. You can also have an instructive talk with our customer service representatives to get a hold of helpful hints for avoiding an unexpected system breakdown.
It is worthwhile to put your worries in the hands of a professional such as Creative IT who you know will provide you and your IBM Lenovo ThinkPad Z series laptop the care and attention essential. For more details please contact us at 020 7237 6805. You can also obtain a quick response by sending an email to info@creativeit.tv.