Creative IT – Everything in one place – from a major upgrade to a routine laptop repair and maintenance service in London, UK. Creative IT is committed to bring great value and quality repair services to our customers. Our aim is to be known as a laptop computer repair company that provides friendly, honest and low cost IBM Lenovo ThinkPad R61i repair solutions to everyone's problems.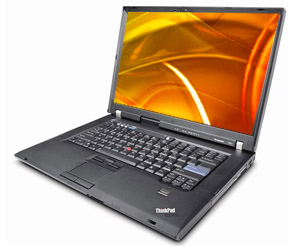 We in particular try to offer a fast efficient laptop repair service as most users are lost without their laptop. Our typical repair turnaround time includes 1-2 days subject to part availability. We at Creative IT will be glad to help you with any problems you might have with your ThinkPad R61i laptop.
We know that keeping a laptop in perfect running condition can sometimes be bothersome, and that's why we have a comprehensive list of laptop repair/maintenance tasks that we can carry out for you in a very professional manner. We aim to ease your frustrations and ensure your satisfaction! We will assess the IBM Lenovo ThinkPad R61i laptop to gain the true nature of what the problem is, and then inform you the most cost effective solution.
A few of the services we carry out as part of our ThinkPad R61i laptop repair service include keyboard replacement, LCD screen repair, data and information back up, CD / DVD drive replacement, hard drive replacement / upgrade, laptop screen cable replacement, LCD screen backlight repair, laptop inverter replacement, operating system installation and software installation.
Want ThinkPad R61i repair service in the comfort of your own home or office in and around London ' Don't worry. Our specialist technicians come to you and solve laptop problems. Should you require more information or have any suggestions about our London ThinkPad R61i laptop repair services, then feel free to contact us on 020 7237 6805 or e-mail us at info@creativeit.tv.