Since its inception, Creative IT has been dedicated to provide the best laptop computer repair solutions and personalized attention to all our clients in a professional and time-sensitive manner. With superior and quality driven IBM Lenovo ThinkPad R60e laptop repair services, we have become a much preferred choice for clients throughout the UK. We know that when you have a problem with your ThinkPad R60e laptop you need someone you can trust, who will handle the whole process professionally and promptly. Creative IT specializes exclusively in laptop as well as notebook repairs.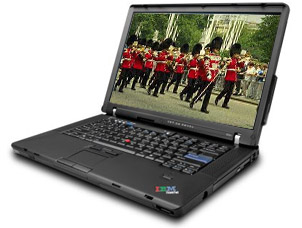 Our laptop repair company provides some of the best laptop repair service including laptop LCD screen repair and replacement, laptop keyboard repair and replacement, laptop motherboard repair and replacement, hard drive replacements, laptop battery replacement, laptop password removal, laptop data recovery, laptop data migration, data back-up solutions, networking (wired as well as wireless networking), laptop virus removal, and much more.
Save your precious time and money by opting for our ThinkPad R60e laptop repair services. We are talented to repair your laptop parts and components that other companies may suggest replacing, which can be more expensive for you. Whenever you need us just make a call to our well equipped service centre at 69 Enid Street London.
Before undertaking repair work, we carefully analyze the laptop and make a detailed review. Depending on the review, we repair your machine. The turnaround time is expected to be less than 48 hours.
Customer is the king! We are committed to meet your expectation with optimum efficiency. At Creative IT, we provide both onsite and offsite IBM Lenovo ThinkPad R60e repair services in and around London.
Please feel free to contact us at 020 7237 6805 or email us at info@creativeit.tv. For more information regarding IBM Lenovo ThinkPad R60e laptop repair services, speak to one of our customer care representatives.