Don't get offended with advertisements or web pages which offer various online options to solve your laptop problems. This may lead to great troubles beyond your expectation. Always choose professionals for your IBM Lenovo ThinkPad R51e laptop repair. You can trust Creative IT in London, UK for the whole lot you can expect from an IT support company.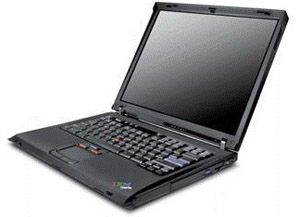 We are an experienced company with a unbeaten track record in ThinkPad R51e laptop repair. Try our onsite and offsite repair service for total satisfaction. We consider every job with equal importance irrespective of the work type or social status of client. Creative IT team is very precise and honest in the maintenance of deadlines. We also specialize in evening and same day ThinkPad R51e laptop call out service.
Creative IT with its experience and highly trained staff maintains international standards in ThinkPad R51e laptop repair. We also have full fledged lab facilities for sophisticated offsite repair if errors are very critical. Our technicians are true assets of Creative IT. Their dedication and knowledge help us to provide good quality results in IBM Lenovo ThinkPad R51e laptop repair. They are capable to solve severe problems even from component level. Not only that their resourcefulness to fix problems of ThinkPad R51e laptops working in different operating systems are also really appreciated by clients in and around various cities in London.
We do repair and replacement for hard disks, LCD screen, external drives, power supply, keyboard and batteries within your means. Creative IT is very particular and transparent in business dealings. We always stick on to predetermined quote which is given prior to undertaking your ThinkPad R51e notebook for repair.
Creative IT offers IBM Lenovo ThinkPad R51e laptop maintenance contracts giving you a complete peace of mind when it comes to your laptops. If you would like more information about Creative IT's laptop maintenance contract and business laptop maintenance contract or any of the other services we provide including IBM Lenovo ThinkPad R51e laptop repair, call us on 020 7237 6805 or send us an email at info@creativeit.tv.