Does your Lenovo ThinkPad R Series laptop overheats and causing everything to slowly freeze up ' Then just make a call to Creative IT to optimize the performance of your IBM Lenovo ThinkPad R Series laptop. We specialize in Lenovo ThinkPad R Series repair and related services at affordable rates in London, UK.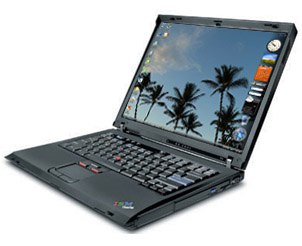 Creative IT is a London based IT support firm with great experience and technical know-how. Enjoy our professional IBM Lenovo ThinkPad R Series laptop repair service to rectify any unforeseen abnormalities in your laptop.
Our qualified engineers will come to your location for onsite IBM Lenovo ThinkPad R Series repair right away on call. They diagnose and evaluate faults to give a quote for customer knowledge. Don't bother about the bill. Our service charge is relatively low when compared with that of other competitors.
As part of our Lenovo ThinkPad R Series repair we offer upgrades, installation, Internet and email configuration, data recovery, virus removal, and wireless network set up. Our workforce has proved their capability to fix problems of IBM Lenovo ThinkPad R Series laptops working in any operating system. They are skilled with latest tools and techniques in laptop repair and hence have the self-confidence to work out with severely failed hard disks or LCD screens.
Is any part of your IBM Lenovo ThinkPad laptop beyond repair ' Then go in for a genuine replacement service from Creative IT at reliable rates. We stock second hand as well as new laptop parts for immediate replacement service. It is our privilege to serve customers from various cities of London ranging from business groups to home users.
Are you thinking of stress free work on your laptop ' Then it is worthy to have an annual IBM Lenovo ThinkPad maintenance contract with Creative IT for retaining your system in supreme working status. Cordial customer relationship along with time bound service helps Creative IT to secure a superior position in this ever-growing market.
Let us join hands for transparent dealings. To get more information have a live chat with our customer service representatives at 020 7237 6805 or send us an email at info@creativeit.tv.