Finding a reliable laptop computer repair specialist in London, UK has become more and more demanding. Why not rely on us for every thing regarding your IBM Lenovo ThinkPad A30 laptop repair. We are here for your convenience, and will make whatever adjustments necessary to accommodate you.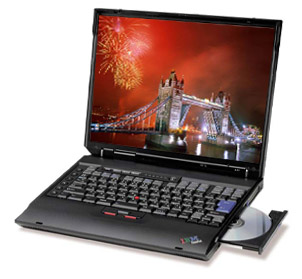 When compared to our competitors, experience and success rate of Creative IT in Lenovo ThinkPad A30 laptop repair service is considerably high. Our specialty is personal attention and commitment to our customers. We are capable and experienced to resolve any problems even those associated to the component level of various models of IBM Lenovo ThinkPad laptop models belonging to the Lenovo ThinkPad X Series, Lenovo ThinkPad Z Series, Lenovo ThinkPad R Series and Lenovo ThinkPad T Series. Our team includes A+ Hardware Certified and Microsoft Certified Systems Engineers.
With a full inventory of IBM Lenovo ThinkPad A30 compatible parts, we offer the most excellent repair solution available in London, UK. In addition to Lenovo ThinkPad A30 repair, Creative IT also provides services such as battery replacement and upgrades, hard drive upgrades, data recovery, screen repair, data migration, and network solutions.
Almost all your laptop problems can be resolved with a single phone call! Once we get your machine, we thoroughly analyze it to detect what the problems are. After analysis, we will inform the client as to how much it would cost to get their faulty ThinkPad A30 laptop back to perfect working condition. If the quote is approved, we progress with our specialist Lenovo ThinkPad A30 repair service.
What helps us to stand out from our competitors are our professionalism in work and dedication to keep the deadline. Call us today for an immediate IBM Lenovo ThinkPad A30 repair service. Trust us to get your ThinkPad A30 laptop repaired and running no matter what the problem might be. Whether you've got a virus, your laptop is running slow, or even when it won't start.
For immediate assistance on IBM Lenovo ThinkPad A30 repair in London, UK, call us now at 020 7237 6805. If we are not available on the telephone line, just leave a message through our email id info@creativeit.tv. We will call you back to discuss your problem.