Creative IT! – An affordable solution for all your IBM Lenovo ThinkPad A20p laptop repair needs. We are delighted and honored to serve you. We work for you so that you can get back to work at the earliest. This page will give you complete information on how we provide Lenovo ThinkPad A20p repair services to solve your problem both accurately and economically. We offer a comprehensive repair and upgrade service to home and business users in London, UK. Advanced laptop diagnostics using the latest technology to identify faults on your IBM Lenovo ThinkPad A20p laptop without the need for guesswork is our specialty.
Some of the Lenovo ThinkPad A20p laptop repair services that we can do for you are replacing crashed hard drives, installing operating system, upgrading hardware as well as software, removing virus and spyware and upload preventative software for your laptop protection; wireless network setup, recovering, protecting and backup data, data transfer, and much more.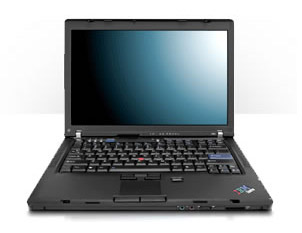 Unlike most regular laptop computer repair companies, our technicians come to you on your schedule. The technical experts at Creative IT are fully equipped and trained to tackle any issue you need to resolve for your IBM Lenovo ThinkPad A20p laptop. Give us a call now. We will give you an estimate of the repair charges and will schedule a time that is convenient for you to have us come to your office or home.
Are you looking for spare parts for your laptop ' No matter whether you need typical parts like batteries, hard drives, AC adapters, memory, CD ROM, CDRW or DVD drives, or hard-to-find parts like LCD displays, components, inverters, mother boards, and assemblies, we have a complete inventory of spare parts to meet your needs.
If you have any queries or comments regarding our IBM Lenovo ThinkPad A20p laptop repair services, or wish to have additional information, please e-mail us at info@creativeit.tv. Instead, you can contact us over phone (020 7237 6805). When you call us, you will get someone on the phone to answer your questions, resolve your concerns, and make your experience with our company a memorable one.
Being fair and honest is the proper way to do business. We look forward to serve your IBM Lenovo ThinkPad A20p laptop repair needs in London, UK.