We at Creative IT, based in Central London, aim to provide the very best maintenance and support services for Sony VGN laptop repair, replacement and upgrade requirements of individual residential and business users. Our group of qualified Sony laptop repair engineers with years of experience will provide quick, efficient solutions to your Sony VAIO laptop and notebook computer problems.
Same Day Sony VGN Laptop Repair and Upgrade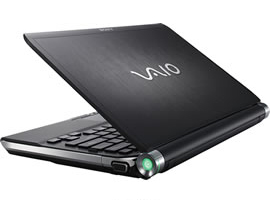 Our experienced Sony VGN laptop repair team can troubleshoot and fix battery charging problems, CD and DVD drive problems, hard drive problems, E-Mail / modem / Internet problems, blue screen error messages, loose DC power jack, keyboard problems, laptop stops responding, lockups and randomly freezing problems, memory problems, mouse problems, liquid spills on laptop, network problems, power supply problems, printer and scanner problems, sound and speaker problems, video and display problems of VGN-A, VGN-AR, VGN-AW, VGN-B, VGN-BZ, VGN-BX, VGN-C, VGN-CR, VGN-CS, VGN-FE, VGN-FJ, VGN-FS, VGN-FW, VGN-FZ, VGN-G, VGN-N, VGN-NR, VGN-NS, VGN-NW, VGN-P, VGN-S, VGN-SR, VGN-SZ, VGN-T, VGN-TT, VGN-TZ, VGN-TX, VGN-UX, VGN-Z and VGN-X505 series.
Specialists in London Sony VGN Laptop Repair and Upgrade
Sony Laptop Keyboard Replacement
Sony Laptop CD / DVD Drive Replacement
Hard Drive Upgrade and Replacement
Sony Laptop RAM Upgrade and Replacement
Fix Video, Display and Graphics Problems
Sony Laptop Motherboard Replacement
Sony Laptop Screen Replacement
Sony Laptop Data Recovery
Sony Laptop Blue Screen of Death Repair
Laptop Battery and Adapter Replacement
Sony Laptop Virus and Spyware Removal
Sony Laptop DC Power Jack Repair
Sony Laptop Graphics Card Repair
Operating System Upgrade and Installation
Sony Laptop Power Supply Replacement
Sony Laptop Display Cable Replacement
Sony Laptop Hinge Replacement
Sony Laptop LCD Screen Backlight Repair
Sony Laptop Inverter Replacement
Pick up and Delivery, Walk in and Ship in Sony VGN Laptop Repair
Our laptop repair centre is open from 9.00 am to 6.00 pm, Monday to Saturday. Customers can either walk in and drop their faulty laptop or can ship the laptop to us for repair. We can also arrange for secure courier service to collect and return your laptop anywhere in the UK.
If you have more questions about our London Sony VGN laptop repair, replacement and upgrade services, please feel free to call us at 020 7237 6805 or e-mail at info@creativeit.tv.