Does your Sony Vaio laptop have some display problems such as vague picture quality, dead displays, red screen, faint/dim display or shimmering pictures ' Or facing problems with the backlight or the inverter ' If yes don't go for replacement service suddenly because it may consume more money than for a LCD screen repair. If your Sony Vaio laptop LCD screen is black or just dim this is repairable. It is better to take a professional advice for maintaining your laptop in good condition. You can rely on Creative IT for your entire Sony Vaio LCD screen repair and other related services to meet any emergency situations.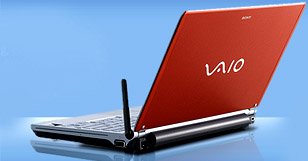 Creative IT is a well established IT support provider in Central London with wide service networks throughout UK. Our experience and technical expertise helps to withstand the competitive market of Sony Vaio LCD screen repair service in London, UK. We have qualified engineers with up-to-date knowledge about latest techniques in LCD screen repair. They are confident in troubleshooting and solving various faults of Sony Vaio LCD screen to bring you and your system back into work at the earliest. You can rely on us for UK Sony Vaio LCD screen repair for different laptop models of Sony VAIO PCG Series, Sony VAIO VGN Series, Sony Vaio A Series, Sony Vaio AR Series, Sony Vaio BX Series, Sony Vaio C Series, Sony Vaio G Series, Sony Vaio FE Series, Sony Vaio FJ Series, Sony Vaio FZ Series, Sony Vaio N Series, Sony Vaio SZ Series, and Sony Vaio TX Series
Whenever you need our service please make a call or just drop at our workstation in Central London. Our technicians will reach at your site straight away for onsite service. They evaluate the system and offer comparatively low quote depending on the severity of errors. If you are satisfied with our estimate we go ahead with Sony Vaio LCD screen repair right in front of your eyes. Sit relaxed for a same day Sony Vaio LCD screen repair if errors are not much worse. Otherwise the system is to be taken to our full fledged lab for detailed repair and we assure you safe return of the Sony Vaio laptop within our 48 hour turnaround time.
Creative IT professionals never go for LCD screen replacement unless the screen is permanently damaged. You can select from large inventory of new or refurbished Sony Vaio LCD screen at reliable rates. Our rates for Sony Vaio LCD screen repair are very low when compared with charges of our competitors. We take only for what we have done. Try Creative IT for once and enjoy friendly dealings from our team.
Creative IT is best not only in Sony Vaio LCD screen repair but also in other computer related jobs of networking, virus removal, software installation, router configuration, and laptop computer accessory replacement service. To know more about Sony Vaio LCD screen repair in London, UK please do call at 020 7237 6805 or send us an email at info@creativeit.tv.