Creative IT, based in Central London, is a leading Sony laptop data recovery company specialising in Sony PCG laptop data recovery services for PCG-505, PCG-700, PCG-C1, PCG-F, PCG-FR, PCG-FX, PCG-GR, PCG-GRS, PCG-GRT, PCG-GRV, PCG-GRX, PCG-GRZ, PCG-K, PCG-N505, PCG-NV, PCG-QR, PCG-R600, PCG-SR, PCG-SRX, PCG-TR, PCG-V505, PCG-VX, PCG-X, PCG-Z1 and PCG-Z600 laptop series.
Physical and Logical Data Recovery from Hard Disk Drives
Our Sony PCG laptop data recovery specialists are highly knowledgeable in recovering your vital data that has been lost due to logical or physical problems and can promptly handle even the most demanding of laptop data loss situations including: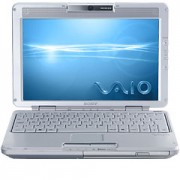 Hard drive grinding or clicking noise
Blue screen of death
Mechanical component failure
Hard disk drive crashes
Fire or liquid damage
Media surface contamination and damage
Unintentional reformatting of partitions
Accidental deletion of data
Software malfunction
Sony PCG Laptop Hard Drive Data Recovery
Our Sony PCG laptop data recovery engineers have good experience and up to date equipment including class 100 clean room to carry out successful data recovery operations. At Creative IT, we can professionally recover data from corrupt, damaged or formatted FAT (FAT12, FAT16 and FAT32) and NTFS file systems.
You can either ship your laptop to our Central London facility or visit us. We can also arrange professional pick-up and delivery services of your laptop or media on your request. Make contact with on 020 7237 6805 to obtain a competitive quote on London Sony PCG laptop data recovery services. You can also send us an email to info@creativeit.tv if you have any query on our standard or express Sony laptop hard drive data recovery services.