If your Sony VAIO laptop has suffered a liquid spillage, Creative IT UK is here to help you with expert Sony laptop liquid damage repair services. As a leading Sony VAIO laptop repair store in the United Kingdom, we offer specialist services that address all the technical requirements of customers as regards hardware and software issues. We have a high success rate in recovering hard data from liquid damaged as well as flooded Sony laptop hard drives (Sony laptop data recovery).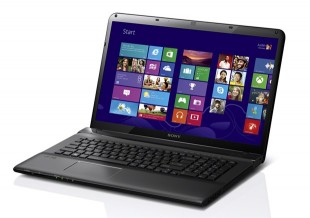 Creative IT UK provides an extensive range of Sony laptop liquid damage repair solutions for individuals and businesses. From component level diagnosis, troubleshooting and fixing to part-level replacement services, we have customised solutions for every laptop liquid or water damage repair requirements. When we receive a liquid damaged notebook computer, the entire unit is checked for possible damage and any moisture present inside the laptop is dried out before diagnosing for additional damages.
Professional Component Level Water Damage Troubleshooting and Repair
Liquid spills are very harmful to the electrical units and components in the notebook and the Sony laptop liquid damage repair required will depend on the type and volume of liquid that was spilt. In some circumstances, simply the laptop keyboard will require replacing (Sony laptop keyboard repair). If a significant amount of liquid has been spilt then it is possible the liquid may contact with the internal components or the motherboard. We are equipped with the latest BGA rework stations and soldering equipment, to work with any kind of component level liquid damage cases. In cases of major hardware damages such as motherboard failure, we offer specialist Sony laptop motherboard repair and genuine motherboard replacement services at the cost-effective rates.
At Creative IT UK, we recognise all your repair needs are emergencies and so we can provide you with quick Sony laptop liquid damage repair solutions within minimal downtime. You can either choose to mail-in your laptop to us or bring it directly to our repair store in Central London.
If you require help with any kind of London Sony laptop liquid damage repair or diagnostic services, just give us a call on 020 7237 6805. You can also request a free quote by emailing us at info@creativeit.tv.