Is your Sony laptop facing any DC power jack problem? Unhappy with replacing the DC power socket yourself? Creative IT, based in London, can provide the best Sony Laptop Repairs and Sony laptop DC power jack repair and replacement services for customers in and around London. Creative IT is one of the leading IT service providers in UK and we provide a wide array of laptop and notebook repair and maintenance services, in addition to our London laptop DC power jack repair. Sony Notebook Repair is one our specialty service and we offer professional repair services to small and medium businesses and personal users.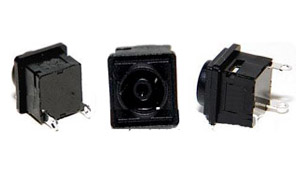 If you have a Sony laptop that has a problem associated with screen flickering from light to dim, loose Sony laptop DC Jack, your Sony laptop battery will not charge and changes from AC Power to battery frequently, Call Creative IT for professional Sony laptop DC Power jack repair services in London, UK. In most of the cases we can help you to have the Sony laptop DC Jack replaced. We perform affordable DC Jack socket replacement for you, normally with same day turnaround.
We stock a huge variety of new Sony DC Jacks for your laptop. We specialize in replacing malfunctioning Sony laptop DC Power Sockets. If you need to find a particular power connector, you've come to the right place. Creative IT provides expert London notebook repair and DC power jack repair and replacement service for Sony VAIO A Series, Sony VAIO FE Series, Sony VAIO BX Series, Sony VAIO AR Series, Sony VAIO C Series, Sony VAIO TX Series, Sony VAIO FJ Series, Sony VAIO FS Series, Sony VAIO N Series, Sony VAIO SZ Series and Sony VAIO UX Series.