WHAT CREATIVE IT DOES.
Here are just some of the many problems we deal with at creative

it:






TomTom Sat Nav Repair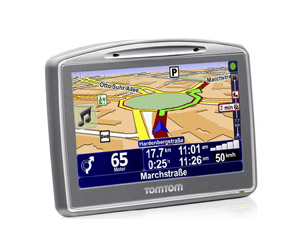 Creative IT is a professional TomTom Sat Nav repair centre, based in Central London, UK. TomTom is one of the world's largest navigation solution providers. TomTom's Sat Nav products are developed with an emphasis on innovation, quality, ease of use, safety and value. At our London, UK TomTom Sat Nav repair centre we have a team of highly skilled engineers, with a excellent knowledge in repairs of any model of faulty TomTom Sat Nav devices which include
TomTom GO 300, TomTom GO 510, TomTom GO 530, TomTom GO 530 Traffic, TomTom GO 700, TomTom GO 720, TomTom GO 730, TomTom GO 730T ,TomTom GO 910, TomTom GO 920, TomTom GO 920T, TomTom GO 930, TomTom GO 930T
TomTom XL Europe 22
TomTom XL Europe 22 Traffic
TomTom XL Regional
TomTom XL Regional Traffic
TomTom ONE Europe 22
TomTom ONE Europe 22 Traffic
TomTom ONE Regional
TomTom ONE Regional Traffic
At our TomTom Sat Nav repair centre, we are fully equipped to undertake both TomTom car navigation hardware and software repairs, which include the dreaded SD card red cross, device shows a flashing cross when turned on, no back light on LCD, battery not holding charge, no GPS signal, device stuck at start-up screen, SD card loading issues and missing maps problems. We have an extensive stock of replacement LCD's, and parts for TomTom. We have many years experience and our engineers can repair most of the faults associated with your TomTom Sat Nav devices.
Our TomTom Sat Nav repair turnaround times can vary depending on the fault and available parts. Creative IT is the perfect answer for everyone dealing with TomTom Sat Nav issues. We work as quickly as possible to diagnose the problem, determine a solution, and provide you with a completely transparent quote. Our TomTom Sat Nav repair rates are fair, and we accept all major Credit Cards. Please feel free to call us at 020 7237 6805 or send us an email at info@creativeit.tv for all your TomTom Sat Nav repair enquiries in London and the UK.
HOW OUR REPAIR SERVICE WORKS.

Your computer is delivered to us, either by an organised collection or by dropping it in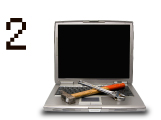 Our team of expert computer repair engineers will diagnose the problem and get working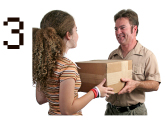 Your computer is returned to you, either by an organised delivery or by collection

OPEN: 9AM to 6PM MONDAY TO SATURDAY

{ email } info@creativeit.tv

LONDON BRIDGE
80 Willow Walk
The Willows, Unit 1
London SE1 5SY

DROP OFF CENTRES:
OXFORD STREET
Liberty House
222 Regent Street
London W1B 5TR

LONDON VICTORIA
10 Greycoat Place
London SW1P 1SB

LONDON BRIDGE
8 St Thomas Street
London SE1 9RS