Has your storage area network (SAN) device failed and you no longer can access your important files and data? Creative IT offers reliable data backup and SAN data recovery solutions, ensuring the safety of your business data. We provide professional and secure enterprise data recovery services for storage area network (SAN) and network-attached storage (NAS) devices to help get your business up and running fast.
London Storage Area Network (SAN) Data Recovery
At Creative IT London, our experienced engineers provide data recovery services for all types of NAS / SAN systems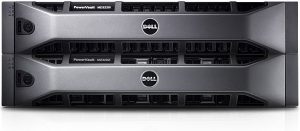 and can successfully recover data from all direct-attached storage (DAS), SAN and NAS storage devices and configurations. Our SAN data recovery team is the safest option to recover files from nearly any storage device, including SAN/NAS hybrids, virtual SAN storage and traditional SAN RAID arrays. Our highly skilled and trained recovery engineers will work resourcefully to retrieve inaccessible or lost data from any server, RAID or NAS devices.
As one of the most successful and leading data recovery companies in London, Creative IT consistently recovers data from all types of storage system failures including:
Accidental deletion of data
Accidentally reformatted NAS volume
Controller card issues
Failed software or operating system upgrades
Formatted or deleted partitions
Mechanical failure (clicking, buzzing)
Natural disasters (fire or flood damage)
Overwritten storage configuration
Power surge causing physical or logical corruption
RAID controller failure
RAID rebuild failure
Single or multiple disk failure
System crash
Virus infection or bad sectors
Secure and Reliable London SAN Data Recovery
Creative IT has a state-of-the-art infrastructure including certified clean room lab facilities to securely recover data even from the most complex cases of data loss from your RAID, SAN or NAS storage systems. Our SAN data recovery experts aim to deliver maximum possible data with least turnaround time and at an affordable price irrespective of the data loss situation.
To discuss the best possible solution to your problem, speak to one of the London SAN data recovery specialists at Creative IT on 0207 237 6805.