Creative IT, based in Central London, with over 15 years experience in the computer, laptop and notebook repair business provides professional help for all your Samsung netbook repair requirements in London and the UK. Samsung netbook computers that belong to the N series are packed with the latest communications technology for maximum mobility and productivity on the move.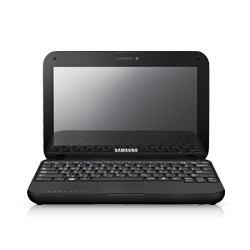 As part of our London Samsung netbook repair services, we offer component level netbook computer repairs at the most competitive prices for the entire N series netbook range including the Samsung NC10 Netbook, Samsung NC20 Netbook, Samsung N120 Mini-Notebook, Samsung N110 Mini-Notebook and Samsung N310 Mini-Notebook models.
As a professional Samsung netbook computer repair service, we understand how annoying it can be when your netbook is running slow, does not boot up or when you necessitate a different operating system to be installed. Our repair specialists provide repair and maintenance services to clients in the UK principally in and around London. We also provide evening and weekend Samsung netbook repair services for London customers.
We also specialize in Samsung netbook 10.1″ and 12.1″ screen repairs and replacements. We have a good stock of 10.1 inch and 12.1 inch Samsung netbook computer replacement screens. As part of our London netbook repair services, once you bring your faulty netbook (NC10, NC20, N120, N110 or N310 model) to our repair centre in Central London, we will be able to troubleshoot the problems you experience while you wait and give you a quote on the spot. If possible, we will also carry out the necessary repair and replacement services while you wait.
Call one of our Samsung netbook repair specialists today for a competitive quote. For more information about our London netbook repair services in UK, please contact us at 020 7237 6805 or send us an email at info@creativeit.tv.