Are you in search of an expert PC repair service in Bromley? With an excellent team of qualified computer engineers, Creative IT, based in Central London, offers you the best Bromley PC computer repair and upgrade services in the UK. Our London PC repair company offers a variety of computer repair services to Bromley customers that are custom designed to meet their specific hardware or software requirements.
As part of our PC repair services for Bromley customers, we offer a whole lot from desktop PC computer repair to network setup and security. Whether you are frustrated due to your computer's slow performance or looking to maximize your current PC computer; we can help and advise you on any upgrades or replacements that may be essential to give you optimum performance. We service residential customers as well as local businesses in Bromley with specialist PC computer repair and support. We guarantee not to delete or make unnecessary use of your private / business data and programs.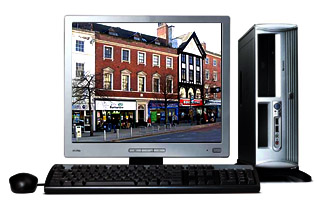 Our Bromely PC repair and Upgrade Services are available for
Hard Drive
Memory (RAM)
Video/Sound Card
CD/DVD-ROM
Keyboard
Mouse
Speakers
Scanners/Cameras
Routers/Modems
Monitors
Printers
As part of our PC repair services for Bromley customers, we also provide expert networking and wireless solutions and data recovery and back-up services at competitive rates. If you would like to know more details about any of our PC repair Bromely and PC upgrade services in the UK, please do not hesitate to contact our London PC repair company at 020 7237 6805 or e-mail us at info@creativeit.tv.