Not sure what to do with your faulty Patriot laptop? Don't worry; Creative IT is here to help you. Creative IT is a professional laptop repair and service company providing support to clients in and around London, UK. Exceptional technical expertise and proficiency in providing a wide range of Patriot laptop repair services has enabled us to stand out from our competitors. Our Patriot laptop repair services are well known to be quick and efficient.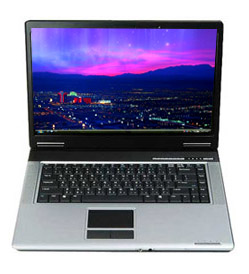 At Creative IT, we have a team of certified and knowledgeable laptop technicians and engineers who can execute Patriot laptop repair, upgrade and maintenance services in a well-timed and specialized manner. Our engineers take greatest effort to solve a wide range of problems of laptops due to accidental crash, software problems, file corruption, hard disk failure, and component break down. Select us to save money on repair and maintenance of your Patriot laptop.
Patriot Motherboard Repair
Patriot Touch Pad Repair
Patriot Memory Slot Repair
Patriot LCD Screen Repair
Patriot Backlight Replacement
Patriot DC Socket Laptop Repairs
Patriot USB Socket Repair
Patriot Virus Removal and Protection
Patriot Hard Drive Replacement / Upgrade
Patriot RAM / Memory Replacement / Upgrade
Patriot Hard Drive Data Recovery
Got virus inside your laptop? Let us help. With latest virus detection and removal technology, Creative IT provides fast effective virus removal with out losing all your critical data. We perform all types of virus removal and related services. Our staff members are up to date on upcoming virus threats and are knowledgeable as to how to remove them. Apart from virus removal, we also explain to our valued customers how to protect their Patriot laptop from dangerous virus programs in the future. Our maintenance charges are one of the lowest in the UK.
At Creative IT, we offer expert offsite Patriot laptop repair service for our valued London clients. We assure you that your laptop will be returned in perfect working condition within the next 48 hrs. We guarantee to offer you reasonable charges and reliable servicing. Give Creative IT an opportunity to solve your Patriot laptop problems. For more information regarding Patriot laptop repair, feel free to call us at 020 7237 6805 or send us an email at info@creativeit.tv.