Professional Packard Bell imedia Repair UK
Welcome to Creative IT, the ultimate home for all your Packard Bell desktop PC repair and maintenance services. We are the topmost company in the UK offering the best IT services at affordable prices. Our years of experience in the service industry enable us to carry out excellent repair works on all makes and models of major brand PCs, laptops, notebooks and Apple Macs. We specialize in providing high quality services for Packard Bell imedia repairs and maintenances in London and right through UK.
Our technicians at Creative IT are well trained to undertake all kinds of repairs on all models of Packard bell imedia. Here are some of the Packard bell imedia models we repair. If you do not see your model listed, please contact us.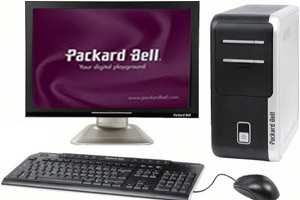 We are able to resolve problems like Packard Bell imedia power supply issues, data backups, virus threats, Internet connectivity and software related problems. If the repair is due to the failure of hardware parts, we can replace them with new spare parts. Our replacement service include replacement of parts including motherboard, network cards, hard disk, CD drive, DVD drive, connectors and many more Packard Bell imedia peripherals.
Here at Creative IT we offer both on-site and off-site Packard Bell imedia repair services. Before starting repair works, we check the system thoroughly to find the fault. Most of the works are done on-site. If we are not able to resolve the problem on site, we carry your imedia desktop to our in-house facility, repair it and return the system within a short period. We use hi-tech tools and techniques to provide efficient solution for your Packard bell imedia PCs.
Creative IT mainly aims to attain customer satisfaction and maintain long-term relationships with the clients. To be familiar with further details about any of our services or regarding our London Packard Bell imedia repair, check out our website www.creativeit.tv. If you need instant response call us at 020 7237 6805 or just mail us at info@creativeit.tv.