Are you experiencing any issues with you ORIGIN PC desktop computer? Creative IT is a professional desktop repair service centre in Central London offering quick turnaround and affordable Origin PC desktop repair and upgrade services for all gaming desktop and workstation desktop models.
If you have a ORIGIN PC workstation or gaming desktop computer that you need repaired or upgraded, get in touch with our trained and experienced Origin PC desktop repair technicians who will identify the exact issue with your computer and will inform the necessary steps to resolve it. Creative IT can help you with the most common desktop computer issues such as power supply failure, hard drive failure and motherboard failure.
Experts in ORIGIN PC Desktop Repair and Upgrade
In addition other Origin PC gaming and workstation desktop problems we can troubleshoot and fix for all desktop models include Origin PC does not turn on or boot into Windows, sound/audio problems in Microsoft Windows, Microsoft Windows locks up, Origin PC hangs unexpectedly or an error occurs, hard drive not detected by operating system, noisy hard drive on your desktop computer, computer is overheating, your computer suddenly stops responding while in Windows, internet connectivity issues on your computer, CD/DVD or Blu-Ray drive problems, no sound from external speakers on a Origin PC desktop computer, slow performance issues on a workstation computer, USB port not working, blue screen errors, Origin PC machine keeps restarting and Wi-Fi keeps disconnecting.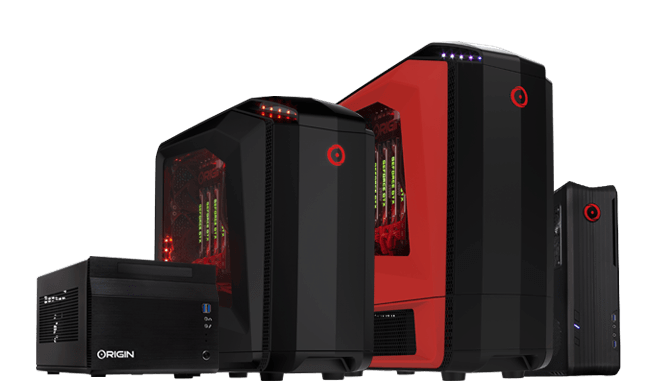 Creative IT offers London ORIGIN PC desktop repair for all gaming and workstation desktop models.
ORIGIN PC Gaming Desktop Repair:
Small Form Factor: CHRONOS
Mid Tower: NEURON and BATTLEBOX (Battlebox Ultimate and Battlebox Essential)
Full Tower: MILLENNIUM and MILLENNIUM Ryzen
Super Tower: GENESIS
ORIGIN PC Workstation Desktop Repair:
Small Size: S-CLASS
Mid Size: M-CLASS
Full Size: L-CLASS
Same Day London ORIGIN PC Desktop Repair and Upgrade
Creative IT provides fast turnaround and quality ORIGIN PC desktop repair services with 3 months back to base warranty in addition to Origin PC laptop repair services.
If you have any questions regarding our London ORIGIN PC desktop repair and upgrade service or would like to arrange an appointment, please contact us today on 020 7237 6805 and we will fix your gaming and workstation desktop computer problems quickly.