Welcome to Creative IT – the professionals in Notebook Computer Repair services. We are a London based IT company; specializing in computer, laptop, notebook, server and hardware repairs. Laptop and Notebook Repairs are our specialty. Reliable and quality services have made us the most preferred choice among clients throughout London.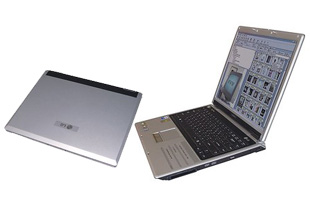 Whatever may be the brand of your notebook computer, you can rely on Creative IT for repairing it. We undertake notebook repairs of leading brands such as IBM, Sony, Compaq, Dell, Toshiba, Packard Bell and HP. Before carrying out the repair service, we thoroughly diagnose the trouble with your notebook.
With Creative IT, you can take the advantage of onsite and offsite notebook repair services. Those based in London can avail of our service at your doorstep. In case the problem cannot be sorted out onsite, we will ship the notebook computer to our workstation in London and return it within 24 or 48 hours in perfect working condition. We are supported by a team of certified technicians, who have profound experience in Notebook Computer Repair. Our qualified notebook technicians perform notebook computer repairs for wide variety of problems.
Some of the Notebook Computer Repair services carried out by Creative IT are screen/hinge repair, hard drive repair and upgrades, data recovery, RAM upgrades, data transfer, software installation and upgrading, processor repair, keyboard repair, floppy/CDROM drive repair, soldering DC jacks to laptop motherboards, virus scanning and removal, and all component level problems. If required, we also provide replacements with genuine parts.
Here at Creative IT, we have an IT support desk to provide our customers expert advice and suggestions regarding Notebook Computer Repair. Find out more about our notebook computer repair services and other IT related solutions by browsing our website www.creativeit.tv.
If you are a small business concern, Creative IT also offer customized service contracts to facilitate manage your notebook repair needs in London. Do you have any questions regarding our Notebook Computer Repair service in London? Then please call us at 0207-237-6805 or email us at info@creativeit.tv. We will respond to all your queries promptly.