Creative IT UK, a leading Apple MacBook Pro repair specialist service provider in the United Kingdom, offers a full range of technical support services for your MacBook Pro no video repair needs. Our expert knowledge with all Apple MacBook Pro models allows us to quickly diagnose, evaluate and recommend necessary repair or replacement services, saving your time and money.
MacBook Pro No Video Issues
No video issues on the notebook screen or external display even if the MacBook Pro computer is on are generally noticed in the 15 inch and 17 inch models as a result of the failure of NVIDIA graphics processors. This problem is extensively detected in MacBook Pro notebook computers, manufactured between May 2007 and September 2008, with NVIDIA GeForce 8600M GT graphics processors.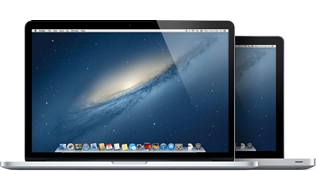 MacBook Pro (17-Inch, 2.4GHz)
MacBook Pro (15-Inch, 2.4/2.2GHz)
MacBook Pro (Early 2008)
Creative IT UK offers London MacBook Pro no video repair services for all symptoms of logic board level graphics chip / graphics processor failure such as laptop display remains black or blank on startup, intermittent black screen, distorted video or no video, you hear startup chime but no video, notebook computer freezes at a gray or white screen and laptop display with lines. If your laptop computer is exhibiting any of the symptoms listed, please do get in touch with us for a professional assessment. Our expert technicians are qualified to perform BGA graphics chip level repair and replacement jobs and we can solve your MacBook Pro no video issues in the shortest possible time. We also specialise in same day MacBook Pro screen repair and Apple MacBook Pro logic board repair and replacement services.
For any further queries about our London MacBook Pro no video repair service and support, please call us on 020 7237 6805 or send an email to us at info@creativeit.tv.