When things go wrong with your Apple 11 inch MacBook Air notebook, you can count on Creative IT UK for your Apple MacBook Air 11 inch logic board repair needs. Based in Central London, we promptly respond to all types of individual and business needs with nationwide Apple Mac laptop logic board repair support.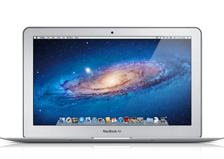 Whether you need a logic board component level repair or you just need a faulty logic board replaced, you have come to the right place. By performing a thorough diagnosis, our Apple Mac laptop repair technicians will inform you what kind of Apple MacBook Air 11 inch logic board repair services will be required to fix your out of order Mac laptop. Our specialist services are available for all types of laptop issues including kernel panic during booting, fan failure, notebook's display has no picture after turning it on, MacBook air laptop won't start up or won't turn on, lines on laptop screen, MacBook Air laptop overheating, Mac laptop powers up but black screen, MacBook Air portable computer doesn't seem to have any power, intermittent laptop display, distorted video or images on screen, laptop freezing after startup and Internet connection issues. Creative IT UK stocks all Apple MacBook Air 11 inch logic board replacement spare parts necessary to complete a quick service.
MacBook Air 11″ Component Level Motherboard Repair
11.6 inch 1.6 GHz (MC969LL/A)
11.6 inch 1.6 GHz (MC968LL/A)
11.6 inch 1.4 GHz (MC506LL/A)
11.6 inch 1.4 GHz (MC505LL/A)
Mail-In and Drop Off MacBook Air 11″ Logic Board Repair and Replacement [show]
Bath . Birmingham . Bradford . Brighton and Hove . Bristol . Cambridge . Canterbury . Carlisle . Chester . Chichester . City of London . Coventry . Derby . Durham . Ely . Exeter . Gloucester . Hereford . Kingston upon Hull . Lancaster . Leeds . Leicester . Lichfield . Lincoln . Liverpool . Manchester . Newcastle upon Tyne . Norwich . Nottingham . Oxford . Peterborough . Plymouth . Portsmouth . Preston . Ripon . Salford . Salisbury . Sheffield . Southampton . St Albans . Stoke-on-Trent . Sunderland . Truro . Wakefield . Wells . Westminster . Winchester . Wolverhampton . Worcester . York
Feel free to call Creative IT UK on 020 7237 6805 or email us at info@creativeit.tv to get a free Apple MacBook Air 11 inch logic board repair quote.
Creative IT UK has 11 inch MacBook Air logic boards in stock for Apple part numbers: 661-5796, 661-5791, 661-5781 and 661-5738.