Creative IT UK, a London based Lenovo laptop repair store, offers reliable Lenovo laptop liquid damage repair services for all types of laptop technical issues. We perform expert troubleshooting and repair on virtually any Lenovo ThinkPad and Lenovo IdeaPad laptop computer model. As one of the leading laptop liquid and water spillage damage repair service providers in the United Kingdom, we provide quick and affordable solutions for individual as well as business users nationwide.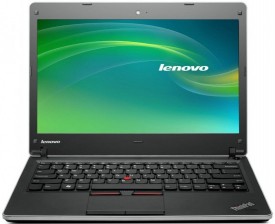 If you have spilled water, coffee, tea, juice, soda, milk, beer, champagne, alcohol, wine or any other liquid on your laptop, the Creative IT UK team can solve it through expert Lenovo laptop liquid damage repair solutions. The latest technological equipment coupled with years of expertise of our component level technicians makes it easy to quickly diagnose any damage to the internal electrical components and rectify any kind of liquid damaged laptop computer issue. We also offer Lenovo hard drive data recovery services for water damaged laptops and flooded notebook hard drives.
Each of our service experts is skilled in both common and complex Lenovo laptop liquid damage repair requirements, including motherboard component level repairs. Through specialised services such as BGA reballing and reflowing services, we can restore almost all non-functioning components including graphics processing unit (GPU) or graphics chipsets on the notebook motherboard quickly and efficiently.
Professional Component Level Water Damage Troubleshooting and Repair
Our full-service Lenovo laptop liquid damage repair solutions cover top quality part level replacement services from a simple keyboard replacement (Lenovo laptop keyboard repair) to complete motherboard replacement services if needed. With an extensive stock of genuine laptop spare parts and accessories, we can provide you with an affordable laptop part replacement solution in no time. If liquid is unexpectedly spilt on your laptop, you should unplug the power cord and remove the notebook battery. Furthermore, disconnect and remove all externally connected devices.
At Creative IT UK, we accept both mail-in as well as local drop-off repair orders. Almost all repairs can be completed within a standard turnaround time, depending on the nature of laptop issue and spare parts availability.
If you have any questions regarding our London Lenovo laptop liquid damage repair and troubleshooting services for all Lenovo ThinkPad and Lenovo IdeaPad notebook models, please call us on 020 7237 6805. You can also forward your queries to us at info@creativeit.tv.