Are you looking for a trusted repair and service centre for your Lenovo IdeaPad netbook repair? Then perhaps no other options would be better than getting in touch with Creative IT – a Central London based laptop computer repair facility that provides specialty Lenovo laptop repair services to clients in the UK. At Creative IT, our duty is to deliver cost effective services on the other hand without compromising the quality of our services. We also are prominent for our remarkable team consisting of proficient laptop engineers and professionally trained hardware technicians.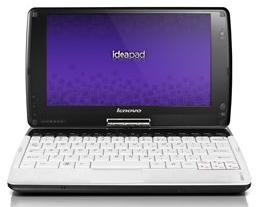 Do you experience problems such as the display is dim during or after startup or boot; black screen appears during boot; cracked liquid crystal display (LCD); IdeaPad netbook locks up or freezes frequently, computer may be infected by a virus, worm, adware, spyware or other malicious software; error conditions (lockups / hangs / beep codes); battery does not power netbook or hold a charge; incorrect characters are displayed when using keyboard or do you come across issues with changing the operating system. Whether it is a complicated or minor issue, our experienced Lenovo IdeaPad netbook repair technicians will assist you to troubleshoot and accordingly provide you appropriate solutions to the most common issues to get back your IdeaPad S10, S10-2, S10-3, S10-3c, S10-3s, S10-3t, S100, S100c, S10e, S110, S12, S200, S205, S205s, S206, S300, S400, S400u, S405, S9 and S9e netbook models in top running condition.
Professional Lenovo IdeaPad NetBook Repair and Upgrade
The services we render are not just limited to repair services and also include adding / replacing hardware by swapping your defective components with a brand new peripherals and parts and thereby improve the performance of your netbook. Our technicians can service and handle all Lenovo IdeaPad netbook models of the S Series and specialize in:
Lenovo IdeaPad S9 Repair
Lenovo IdeaPad S9e Repair
Lenovo IdeaPad S10 Repair
Lenovo IdeaPad S10e Repair
Lenovo IdeaPad S10-2 Repair
Lenovo IdeaPad S10-3 Repair
Lenovo IdeaPad S10-3t Repair
Lenovo IdeaPad S12 Repair
The prominent Lenovo IdeaPad netbook repair and upgrade services that we render, among many others, are:
Upgrade and Install RAM Memory
Processor upgrade and replacement
Keyboard repair and replacement
Removal of Virus and Adware
Data recovery and back up
Windows installation and upgrade
Software troubleshooting and upgrade
Hard drive upgrade and replacement
10.1″ and 12.0″ screen replacement
Optical drive repair and replacement
Lenovo IdeaPad hinge repair and replacement
Lenovo IdeaPad DC power jack replacement
We usually render same day Lenovo IdeaPad netbook repair and upgrade services to our clients based in and around London and next day services to other UK clients. In situations where it is difficult for the customer to bring-in their faulty netbook to our Central London repair centre, we can provide onsite services as part of which one of our expert technicians will come to your business or residential location to troubleshoot and fix your netbook problems. Alternatively, we also arrange for professional pick up and delivery services.
For your specific queries on our specialist London Lenovo IdeaPad netbook repair and upgrade services for S10, S10-2, S10-3, S10-3c, S10-3s, S10-3t, S100, S100c, S10e, S110, S12, S200, S205, S205s, S206, S300, S400, S400u, S405, S9 and S9e models, we are just a phone call away and you can call us at on 020 7237 6805. We also reply without delay to queries send via info@creativeit.tv, for which we get back with a customizable, competitive quote. We are available Monday through Saturday from 09:00 to 18:00 hrs.