Are you one of those who have just discovered that your Lenovo 3000 V Series laptop has a virus, spyware or adware and you want a professional to get rid of it. Creative IT, an IT support provider in Central London, is at all times dedicated to serve its esteemed Lenovo customers. Our customers include government agencies, business users, organizations, institutions, and individual users. Creative IT offers onsite Lenovo 3000 V Series repair for clients in and around London with the help of highly qualified technicians.
We also have fully equipped workshop with state of art techniques and tools for in lab Lenovo 3000 V Series repair that includes Lenovo 3000 V100 or Lenovo 3000 V200 laptop. Our technicians are current with the ever changing technology for quick and efficient repair and maintenance of laptops from other major brands also. They are confident to fix problems of hard disks, motherboard, AC power connectors, batteries, LCD screen, and other associated peripherals. We have a successful track record for data recovery even from severely failed Lenovo 3000 V laptop hard disks. Other than Lenovo 3000 V Series repair we also carry out virus removal, networking, router configuration, and software installation and upgrades.
Our first step of Lenovo 3000 V Series repair is to analyze the laptop attentively for finding cause of faults and then a quote is provided to the customer based on the severity of errors. We always make every attempt for same day callouts if errors are not much fatal. Sometimes a comprehensive repair is needed then lab support is suggested. Creative IT is very punctual in keeping the deadline of 48 hours at any cost.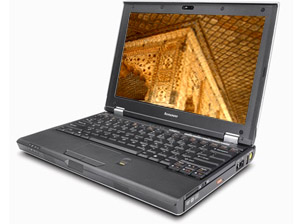 You can obtain the benefit of our free consultation to keep your Lenovo 3000 V100 and Lenovo 3000 V200 laptops unharmed for long years. We also provide maintenance contract for regular health checkup to avoid any unexpected breakdown. Our customer service representatives are very friendly and they can assist you to find appropriate Lenovo laptop accessories and parts for replacement service from our stock.
While considering our Lenovo 3000 V Series repair charges you can always be sure that it is relatively very low when compared with that of others in this field. Go for a perfect Lenovo 3000 V100 repair or Lenovo 3000 V200 repair from Creative IT and get the advantage of reliable pricing and warm customer care.
To know more about our Lenovo V Series repair (Lenovo 3000 V100 and Lenovo 3000 V200 repair) please do contact us at 020 7237 6805 or send us an email at info@creativeit.tv.