The full-featured, widescreen Lenovo 3000 N Series notebooks offer not only the functionality to run a small business but also the features to benefit from computing at home. Has your Lenovo 3000 N Series laptop just crashed and searching for a fast, professional laptop repair service with decent rates in London, UK ' It is wise to seek the assistance of a professional IT support provider with a successful track record. Trust Creative IT for all your Lenovo 3000 N100 or Lenovo 3000 N200 laptop repair support requirements in and around London.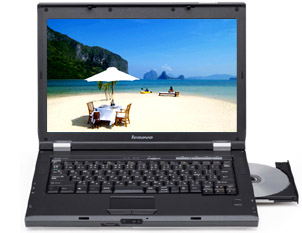 Creative IT with its wide service networks, qualified technicians, and well equipped lab facilities provides Lenovo 3000 N Series repair (Lenovo 3000 N100 repair and Lenovo 3000 N200 repair) that go with international standards. Our mainstream Lenovo 3000 N laptop repair solutions are for hard disks, mother board, power adapters, LCD screens, battery, DC jacks and external drives. We always go for prompt delivery of your Lenovo 3000 N100 and Lenovo 3000 N200 laptops on same day itself if errors are not much critical. Alternatively lab support is suggested for a comprehensive Lenovo 3000 N Series notebook repair. Relax now and we will be back with your system as brand new again within the specified time frame.
Creative IT's engineers provides rapid response to your call and reach your site for onsite Lenovo 3000 N100 and Lenovo 3000 N200 laptop repair in London, UK. Our onsite service charges normally depend on the severity of faults and distance to your place. We always stick on to the quote provided prior to our work and no extra charges are taken for the same project. We are confident to say that our rate is very low when compared with that of our competitors.
Quality performance integrated with excellent pricing, cordial customer care, and dedication to keep the deadline help us to gain great credibility among customers. We always guarantee to maintain quality in each of our Lenovo 3000 N Series repair services.
It is also our pleasure if you wish to benefit from our offsite Lenovo N Series repair service. We have a fully operational workshop with latest tools at Central London to fix severe errors. Creative IT also establishes its competence in installation, Lenovo laptop upgrades, virus removal, security set ups and Lenovo data recovery at reliable rates.
Hope you got a brief idea of our Lenovo N Series repair service in London, UK that includes Lenovo 3000 N100 repair and Lenovo 3000 N200 repair services. To know more please contact our customer service representatives at 020 7237 6805. You can also get a quick response by sending an email at info@creativeit.tv.