The Lenovo 3000 C Series notebooks offer style, great value, and are easy to use. These C Series notebooks are designed and built for small business professionals. It is really embarrassing if your Lenovo 3000 C100 or Lenovo 3000 C200 laptop fails to start up when you urgently need it to be in working condition. Then it is better to try a professional Lenovo 3000 C Series laptop repair company for fixing your laptop problems. Whether the problem is software, hardware, or display errors just make a call to Creative IT for all your Lenovo laptop repair and upgrade services requirements in London, UK.
Creative IT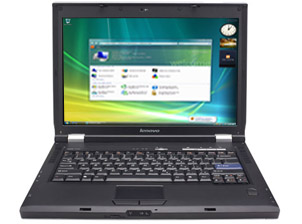 is a familiar name in the field of IT support service in and around London. We are just a call or click away whenever or wherever needed. Try our onsite or offsite Lenovo 3000 C Series repair service (Lenovo 3000 C100 or Lenovo 3000 C200 laptop service) with confidence and feel a pleasing experience.
No job is too small for us. We give equal importance for every job requested by our customers irrespective of their social status or type of job offered. Creative IT also caters for repair and maintenance for major brands of laptops other than Lenovo.
We specialize in evening and same day Lenovo 3000 C100 and Lenovo 3000 C200 laptop repair at affordable rates. Creative IT always clubs innovative techniques along with the dedicated service of skilled technicians for quick and perfect outcome. Our technicians have clear cut idea about various IT platforms hence never go for a guess work in Lenovo 3000 C Series repair. They evaluate the system before the work starts and a quote is provided based on the severity of faults.
As part of our London Lenovo 3000 C Series repair we also carry out Lenovo laptop upgrades, installation, virus removal and Lenovo 3000 laptop data recovery service efficiently at rock bottom prices. We are pleased to say about our Lenovo 3000 C Series repair charges because nobody in the market is bold enough to beat our price tag for such a quality performance.
Creative IT also stocks wide range of Lenovo laptop peripherals, used or new, for replacement service. You can choose the ideal one to suit your budget and requirement. Friendly customer care with time bound great service is the backbone of our success.
We are always on call when you are really upset due to system failure. To know more about our London Lenovo 3000 C Series laptop repair service – Lenovo 3000 C100 and Lenovo 3000 C200 repair please do call us at 020 7237 6805 or send us an email at info@creativeit.tv.