As laptop viruses are becoming more and more vicious and more complex to eradicate, it is becoming complicated for customers to deal with such virus threats on their laptops on their own. If you detect or suspect that your laptop is infected with a virus or spyware, we, at Creative IT perform all types of virus removal and related services. Our world class solutions protect your computers and laptops at home and office against the latest and most complex virus attacks. We always strive to offer high quality Laptop Virus Removal services at competitive prices.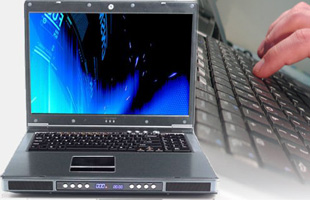 Here at Creative IT, we have experience in dealing with all kinds of viruses, removing them, and recovering your operating system and applications. We use the latest virus detection and removal technology in our Laptop Virus Removal service. At the outset, we eradicate any virus infections' from your laptop and then secondly repair any damage that has been caused by such virus attacks.
Our computer security specialists are up to date on emerging virus threats and are aware as to how to remove them. When your computer is infected, even with the newest virus, our professionals will be able to remove it from your machine and undo any damage it has brought about in majority of the cases. We will come to your office, or home, at your convenience. Creative IT takes pride in responding promptly for any Laptop Virus Removal service calls.
We also explain to our customers in London how to protect your computer and laptop from dangerous virus programs in the future. We can make sure that your laptop is automatically well configured against potential virus threats.
As part of onsite Laptop Virus Removal service, we also check for what is called 'Adware' and 'Spyware'. Creative IT can even perform Laptop Virus Removal and repair remotely. Call us now at 0207 237 6805 or email us at info@creativeit.tv for immediate assistance on Laptop Virus Removal in London.