Laptop Password Removal
We offer superior quality laptop repair, with the fastest, best priced password removal service in London, UK.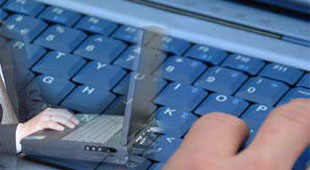 Welcome to Creative IT – located in London – providing efficient and reliable solutions to solve all your IT related problems. The reason that you're here is probably because something has gone wrong with your laptop password. Are you facing problems with a lost, forgotten or unknown password on your valuable laptop? No problem! We specialize in all computer, server and hardware repairs – including PCs, laptops and notebooks of all leading brands such as IBM, Sony, Acer, Compaq, Dell, Toshiba, Apple, Asus, Panasonic, Packard Bell, Siemens, HP, Gateway, Fujitsu, Lenovo, NEC and Alienware and many others. Creative IT offers a confidential and professional laptop password removal service in London, UK. We are proven experts with widespread know-how in affordable laptop password removal services.
Try Creative IT, we are here to unlock your laptop password. We offer a wide variety of password removal and recovery solutions to meet the needs of today's IT industry. We operate a bios password removal service for most makes of laptops and notebooks available in the market at present. We can remove your laptop's password from software applications and network security. We can also remove your user and administration password, Windows XP/2000/NT passwords, database file passwords, as well as your server operating system and application deployment passwords. Here at Creative IT, we have experienced technicians to remove your laptop's text password (special characters or alphanumeric characters) as well as graphical passwords (images).
Some of you may even experience a very frustrating crisis on system boot up when you are prompted for a HDD Password. In most of the cases, laptop users never set this password and are not aware of the factory default password. In such circumstances also we help our customers to reset the password or disable it altogether. Creative IT has helped thousands of London customers with laptop password problems, so we can certainly help you too!
Your laptop may be collected from your home or office at a convenient time for you. Collections are often made on the same day as your enquiry. On arrival, the laptop will be inspected in our workstation by our expert technicians and a quote will be generated for the laptop password removal service. Depending upon the complexity of the password and application, duration of password removal / recovery time varies. Usually, on successful completion of the laptop password removal, we return your laptop to your specified destination within 2 days or on your chosen date.
In addition to laptop password removal services, Creative IT also undertake all types of laptop hard disk upgrades, laptop adware and spyware removal, laptop virus removal and laptop data recovery services in London.
If you require a professional laptop password removal service in London, UK, all you need do is either call us on 0207 237 6805 or e-mail us at info@creativeit.tv.