Broken LCD screens are a common occurrence in laptops. If your laptop LCD screen is damaged and needs an LCD replacement, come and experience the dedicated services from Creative IT, based in London, UK. We strive to be your first and last choice for all your laptop LCD screen replacement needs. Our staff combines years of industry experience. We believe by experience, we can deliver better quality products and provide better customer service.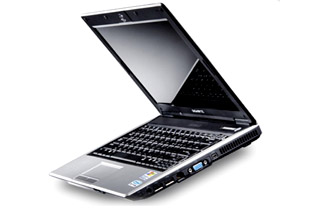 We stock a full range of laptop LCD screens to suit your requirements. Our product line consists of various replacement LCD screens for brands such as IBM, Sony, Compaq, Dell, Toshiba, Apple, Asus, Acer, Panasonic, Packard Bell, Siemens, HP, Gateway, Fujitsu, Lenovo, NEC, Alienware, Advent, Patriot, Ei System, eMachines and many others. We have fully equipped lab facilities for immediate laptop LCD screen replacement services. Our trained technicians deliver unsurpassed laptop LCD screen replacement service within the agreed time limit.
Whenever you need a laptop LCD screen replacement service, please call us. Our expert professionals will reach your site to take the faulty laptop system to our workshop in Central London for an affordable LCD screen replacement service. We never recommend for laptop LCD screen replacement unless it is irreparably damaged. Trust us for a responsible and guaranteed laptop LCD screen replacement.
Creative IT is also very confident in performing other related services such as network set up, upgrades, laptop repair, data recovery, installation, and virus removal at reliable cost. We always go for same day laptop LCD screen replacement to avoid unnecessary set-back in your business or personal dealings. The Creative IT team is at your service at all times.
For easy shopping and selection of appropriate laptop LCD replacement screen, contact our customer service representatives at 020 7237 6805 or send us an email at info@creativeit.tv. Put your faith in Creative IT for absolute laptop LCD screen replacement solution. We have a commitment to provide the easiest and most economical way to fix your broken or cracked laptop LCD screens.