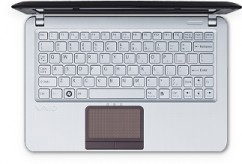 Problems with a laptop keyboard, touchpad or mouse can vary extensively. Problems can occur with the hardware itself if a key is broken or if a substance such as water, coffee, tea, juice, beer, coke, wine, milk or whiskey has been spilled on the laptop keyboard. Software problems can also cause issues in certain cases. Some problems with your laptop keyboard or touchpad can be fixed while others would require a laptop keyboard or touchpad replacement. It is important to make an analysis of the problem you experience before taking a choice as to fix or replace your laptop keyboard or touchpad.
Common Laptop Touchpad / Keyboard / Mouse Problems We Fix
Keyboard / touchpad is not working
Laptop keyboard keys are not working
Keys pressed do not match the characters on the screen
Touchpad / trackpoint is not working
Mouse cursor is moving intermittently on touchpad input
The cursor does not move smoothly
Cursor does not move at all
Mouse not working correctly
While typing, your cursor moves around unsteadily
Wireless mouse cursor has inconsistent movement or doesn't move
Slow moving cursor
Laptop keyboard key has come off
Wireless mouse is slow to respond
Keys are typing characters now and then
The keyboard outputs characters incorrectly
Keyboard types numbers instead of letters in Windows
Incorrect characters are displayed when using keyboard
Special function keys do not respond in Windows
Laptop keyboard types wrong characters
Laptop sticky keys (caused by spilled liquid)
Lights on the keyboard are flashing repeatedly
Keys fail due to repeated use or abuse
Some of the keys become detached
Debris stuck between the keys (dust accumulation)
Keys from the laptop are missing or broken
Laptop Keyboard and Touchpad Repair and Replacement
At Creative IT, our experienced technicians can normally fix laptop keyboards and replace missing or broken keys on laptops. In case of an extensive damage to your notebook keyboard after a liquid spill, we can take out the out of order keyboard and replace it with a new high quality keyboard. We can repair or replace faulty, damaged or broken laptop keyboards for all Dell, Toshiba, Apple, Asus, IBM, HP, Gateway, Fujitsu, Lenovo, Sony, Compaq, Acer, Alienware, Sager, Panasonic, Packard Bell, Siemens, Advent and eMachines notebook models.
Creative IT, based in London, offers same day laptop keyboard repair and laptop keyboard replacement services. Please send us an email to info@creativeit.tv or call us on 020 7237 6805 for same day London high-quality laptop keyboard or touchpad repair and replacement services. Our repair centre is open Monday to Saturday from 0900 till 1800.