A hard drive failure can be the cause of data loss. One of the most general types of failure is head crash (physical damage of a hard disk). A hard drive failure that results in data loss can be regarded as logical failure and physical failure. Other major reasons for data loss include electro-mechanical failure (hard drive circuit board is damaged), software malfunction, viruses attacks and natural disasters. Your valuable data is retrievable, no matter what the situation.
Common Laptop Hard Drive Data Loss Situations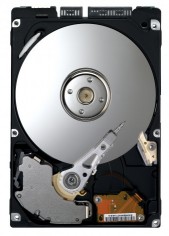 Physical damage to the hard drives
Accidental deletion of data
Overwriting of files
Accidental reformatting of partitions
Formatted or repartitioned hard drives
Corruption of Windows registry
Laptop hard disk crashed
Hard disk component failure
Clicking, ticking or grinding noises from hard drive
Inaccessible drives and partitions
Defective hard disk drive heads
Crashed hard drive heads
Improper system shutdown
Hard disk drive motor failure
Partition table errors
Damaged firmware
Internal mechanical failure
Hard drive not detected or recognised in BIOS
Media surface contamination and damage
Partition or boot sector problems
Malware or virus attack
Application software malfunction
Hard drive damage due to mechanical failure
Power surges, power failure and outages
Natural disasters like earthquake, fire, flood or lightening
Hard drive printed circuit board (PCB) or logic board failure
Corruption of FAT or NTFS file system
File system corruption
Operating system malfunction
Laptop Hard Drive Data Recovery Services
If you are experiencing a data loss situation and require reliable laptop hard drive data recovery, then Creative IT, based in London, is here to help you out. With good experience, data recovery specialists, Class 100 clean room facility, we provide standard and express hard drive data recovery services for all Dell, Toshiba, Apple, Asus, IBM, HP, Gateway, Fujitsu, Lenovo, Sony, Compaq, Acer, Alienware, Sager, Panasonic, Packard Bell, Siemens, Advent and eMachines notebook models.
We can effectively recover lost or corrupted data from the following operating systems and file systems:
Windows – NTFS, NTFS5, FAT12, FAT16, FAT32, VFAT
Novell – NWFS, Net386 and NSS
LINUX – Ext4, Ext3, Ext2 and ReiserFS
Macintosh – HFS, HFS+, HFSX and HFS Wrapper
UNIX – UFS, JFS, VxFS, HTFS and EAFS
Creative IT, based in London, offers quick, secure and efficient laptop hard disk recovery and data transfer services from all data loss situations. Please send us an email to info@creativeit.tv or call us on 020 7237 6805. Our repair centre is open Monday to Saturday from 0900 till 1800.