Are you facing any problem with your laptop computer? Then entrust your Laptop Computer Repair and maintenance with a professional and certified company like Creative IT. We are a London based IT support company, offering a comprehensive range of laptop repair services on all makes and models of laptops. We have many years of experience in servicing and repairing IBM, Sony, Acer, Compaq, Dell, Toshiba, Apple, Asus, Panasonic, Packard Bell, Siemens, HP, Gateway, Fujitsu, Lenovo, NEC and Alienware laptops and notebooks.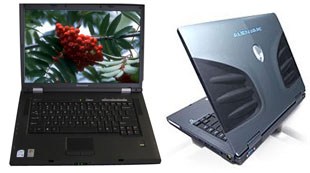 We have a team of certified and experienced technicians and engineers who can perform Laptop Computer Repair Services in a timely and professional manner. Out laptop repair team consists of Microsoft Certified Professionals (MCPs), Microsoft Certified System Engineers (MCSEs) and A+ certified engineers. They can take care of all types of Laptop Computer Repairs that include LCD repair, laptop hard drive upgrade or replacement, memory upgrade or replacement, laptop software issues, virus removal, data recovery, backlight replacement and more. We also provide password removal services and hard disk data recovery. We stock a wide variety of laptop parts for your laptop replacement needs.
Creative IT mainly carries out onsite Laptop Computer Repair services to offer our customers in and around London the quickest and most efficient laptop computer repair service possible. For our same day on site service, we assign one of our laptop service technicians to your location in London to repair and service your laptop without delay. If onsite servicing is not possible, we bring your equipment to our workstation in Central London to perform repair and maintenance after systematic diagnosis.
Please contact Creative IT by calling at 020 7237 6805, or emailing us at info@creativeit.tv for all your Laptop Computer Repair requirements. We are always keen to answer all types of questions with regard to your Laptop Computer Repair in London, UK.