Secure LaCie d2 Desktop Drive Recovery in London
Creative IT is a professional LaCie data recovery company based in Central London. We are experienced in data recovery solutions from LaCie external hard drives and solid-state drives (SSD).
Data Recovery for LaCie d2 Desktop Drives
d2 eSATA II 3Gbits Hard Drive
d2 Hard Drive Extreme with Triple Interface
d2 Hard Drive Serial ATA
d2 Quadra Enterprise Class
LaCie d2 Quadra Hard Disk
d2 Quadra Hard Drive USB 2
d2 Quadra USB 3.0
d2 SAFE Hard Drive
LaCie d2 SSD Upgrade
d2 Thunderbolt 2
d2 USB 3.0
d2 Thunderbolt 3
d2 USB 3.0 Thunderbolt Series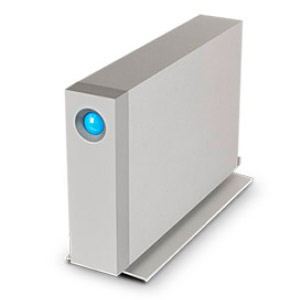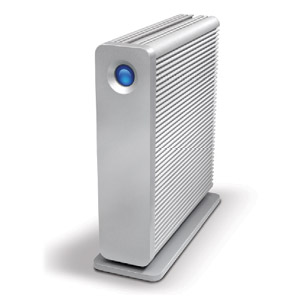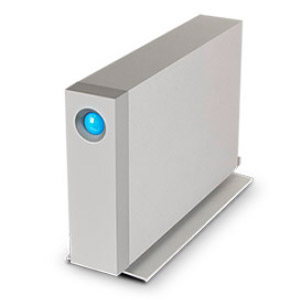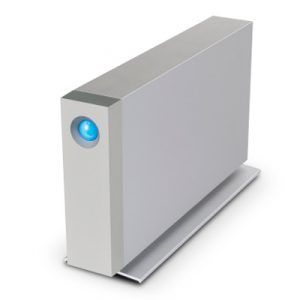 Secure and Confidential LaCie d2 Desktop Drive Recovery in Central London
To receive a cost-effective Central London LaCie d2 desktop drive data recovery quote, please forward your quote request to us at info@creativeit.tv. You can also speak to a qualified LaCie d2 desktop hard drive specialist on 020 7237 6805.
Data Recovery for LaCie d2 eSATA II 3Gbits Hard Drives (7200 RPM)
LaCie d2 eSATA II 3Gbits Hard Drive 320GB 301241
LaCie d2 eSATA II 3Gbits Hard Drive 500GB 300976
Data Recovery for d2 Hard Drive Extreme with Triple Interface (7200 RPM)
d2 Hard Drive Extreme 160GB 301033
d2 Hard Drive Extreme 250GB 300790
d2 Hard Drive Extreme 320GB 301146
d2 Hard Drive Extreme 500GB 300793
Data Recovery for LaCie d2 Hard Drive Serial ATA
LaCie d2 Hard Drive SATA 74GB 300738
LaCie d2 Hard Drive SATA 160GB 300740
LaCie d2 Hard Drive SATA 250GB 300742
Data Recovery for LaCie d2 Quadra Enterprise Class
LaCie d2 Quadra Enterprise Class 1TB 301336
LaCie d2 Quadra Enterprise Class 2TB 301436
Data Recovery for LaCie d2 Quadra Hard Disk
LaCie d2 Quadra Hard Disk 1TB 301442
LaCie d2 Quadra Hard Disk 1.5TB 301425
LaCie d2 Quadra Hard Disk 2TB 301500
LaCie d2 Quadra Hard Disk 3TB 301560
LaCie Data Recovery for d2 Quadra Hard Drive USB 2
d2 Quadra Hard Drive USB 2 320GB 301108
d2 Quadra Hard Drive USB 2 500GB 301110
d2 Quadra Hard Drive USB 2 750GB 301109
d2 Quadra Hard Drive USB 2 1TB 301224
Data Recovery for LaCie d2 Quadra USB 3.0
LaCie d2 Quadra USB 3.0 1 TB LAC301542U
LaCie d2 Quadra USB 3.0 2 TB LAC301543U
LaCie d2 Quadra USB 3.0 3 TB LAC301549EK
LaCie d2 Quadra USB 3.0 4 TB LAC9000258EK
LaCie d2 Quadra USB 3.0 5 TB LAC9000481EK
LaCie d2 Quadra USB 3.0 6 TB STGJ6000400
Data Recovery for LaCie d2 SAFE Hard Drives 5400 RPM
LaCie d2 SAFE Hard Drive 2 TB 301503
Data Recovery for LaCie d2 Thunderbolt 2
LaCie d2 Thunderbolt 2 3TB LAC9000492EK
LaCie d2 Thunderbolt 2 (Silver) 3TB STEX3000200
LaCie d2 Thunderbolt 2 (Silver) 4TB STEX4000200
LaCie d2 Thunderbolt 2 4TB LAC9000493EK
LaCie d2 Thunderbolt 2 4 TB STEX4000400
LaCie d2 Thunderbolt 2 (Silver) 6TB STEX6000200
LaCie d2 Thunderbolt 2 6 TB STEX6000400
LaCie d2 Thunderbolt 2 (Silver) 6TB STEX6000300
LaCie d2 Thunderbolt 2 6TB LAC9000472EK
Thunderbolt 2 8 TB (enterprise class) STEX8000401
Thunderbolt 2 8TB (Enterprise Class) STEX8000200
LaCie 2big Thunderbolt 2 12 TB LAC9000473EK
LaCie Data Recovery for d2 USB 3.0
d2 USB 3.0 301527 1TB
d2 USB 3.0 301540 1TB
d2 USB 3.0 301528 2TB
d2 USB 3.0 301541 2TB
d2 USB 3.0 301526 3TB
d2 USB 3.0 301554 3TB
d2 USB 3.0 LAC301527
d2 USB 3.0 LAC301528
d2 USB 3.0 LAC9000188EK
LaCie d2 Thunderbolt 2 (Silver) 3TB STEX3000200
d2 USB 3.0 LAC301526
LaCie d2 USB 3.0 3 TB LAC9000529
LaCie d2 Thunderbolt 2 (Silver) 4TB STEX4000200
LaCie d2 USB 3.0 4 TB LAC9000443
LaCie d2 USB 3.0 5 TB LAC9000444
LaCie d2 Thunderbolt 2 (Silver) 6TB STEX6000200
LaCie d2 USB 3.0 6TB STGK6000400
LaCie Data Recovery for d2 Thunderbolt 3
LaCie d2 Thunderbolt 3 10 TB STFY10000400
LaCie d2 Thunderbolt 3 8 TB STFY8000400
LaCie d2 Thunderbolt 3 6 TB STFY6000400
LaCie Data Recovery for d2 USB 3.0 Thunderbolt Series
d2 USB 3 Thunderbolt LAC9000353
d2 USB 3 Thunderbolt LAC9000303
d2 USB 3 Thunderbolt LAC9000465
d2 USB 3 Thunderbolt LAC9000531