London iMac Repair Specialists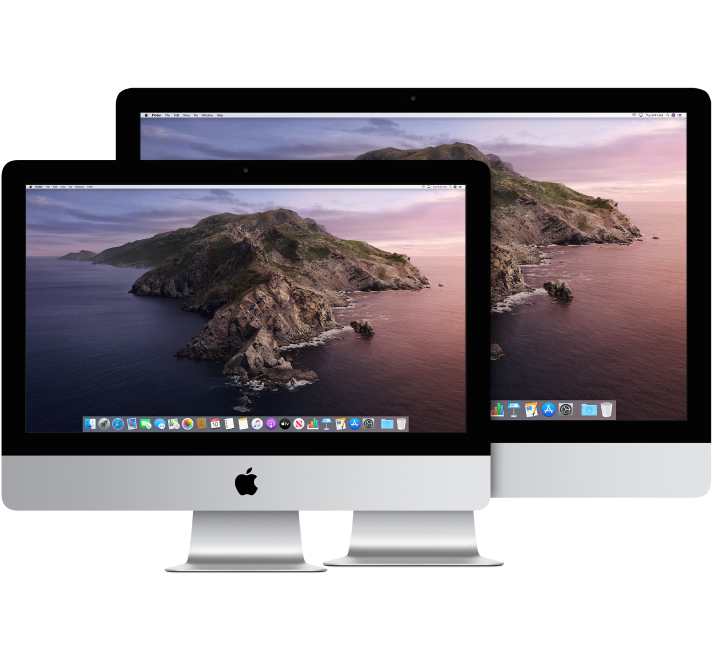 Creative IT Apple Mac Repair centre, based in Central London, has a team of certified and professional Apple iMac repair specialists to diagnose and fix all sorts of operating system, hardware and software issues you experience with your 17 inch, 20 inch, 21.5-inch, 24 inch or 27-inch all-in-one desktop computers. Our team specialises in troubleshooting and solving hardware, software and Mac OS X / OS X / macOS problems of iMac (Intel plastic) Intel Core Duo/Intel Core 2 Duo, iMac (aluminum) Intel Core 2 Duo, iMac (aluminum unibody) Intel Core 2 Duo / Intel Core i3 / Intel Core i5 / Intel Core i7, iMac (slim aluminum unibody) Intel Core i5 / Intel Core i7 and iMac (with Retina display) Intel Core i3 / Intel Core i5 / Intel Core i7 / Intel Core i9 desktop computer models.
Do you experience any of these issues with your Apple iMac desktop computer – iMac won't turn on, the display has no picture, iMac computer stops responding during startup, flashing question mark, you don't hear any fan or hard disk activity sounds after you turn the computer on, logic board failure, WiFi is slow or not working, iMac Intel desktop computer shuts down randomly during use, iMac is running slowly, broken or cracked iMac screen or glass, iMac overheating, Bluetooth isn't working, AMD Radeon Pro Vega or NVIDIA GeForce graphics processor issues, grey screen at startup, blue screen or any other startup problems? Then get in touch with Creative IT for affordable and reliable London iMac repair and upgrade services for all 27-inch, 24-inch, 21.5-inch and 20-inch iMac desktop models.
Same Day London Apple iMac Repair and Upgrade for all models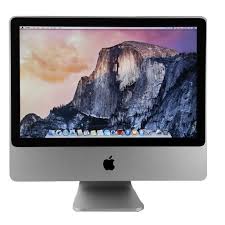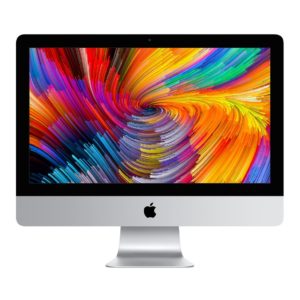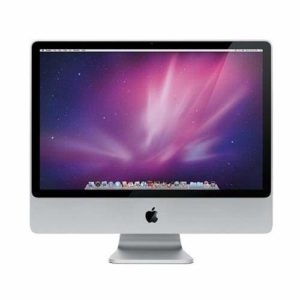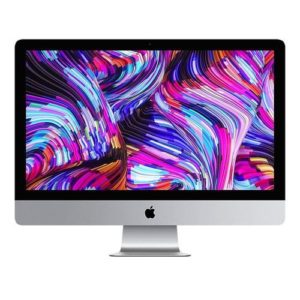 Our aim is to provide residential as well as business clients in and around London with professional and affordable Apple iMac repair and upgrade services. We have a team of experienced Apple logic board repair technicians who have widespread practical understanding and experience of component level repairs.
London iMac Repair and Upgrade services we provide
iMac Screen Repair / Replacement
Hard Drive Replacement / Upgrade
iMac Memory Replacement / Upgrade
Virus / Ad-Ware / Spy-Ware Removal
Hard Drive Data Recovery
iMac Power Supply Replacement
iMac Overheating Repair
iMac Logic Board Repair / Replacement
iMac macOS Upgrade
iMac Front Glass Panel Replacement
iMac Solid State Drive (SSD) Upgrade
iMac Optical Drive Replacement
Call one of our Apple iMac repair specialists today for a competitive quote. For more information about our London Apple iMac Intel repair and upgrade services, please contact us at 020 7237 6805 or send us an email at info@creativeit.tv.
We Repair and Service All Apple iMac Models:
iMac (Early 2006) – 20-inch MA200LL/A (A1174) 2.0GHz Intel Core Duo
iMac (Late 2006) – 20-inch MA589LL/A (A1207) and 24-inch iMac MA456LL/A (A1200) 2.16GHz Intel Core 2 Duo
iMac (Mid 2007) – 20-inch MA876LL/A, MA877LL/A, MB199LL/A, MB200LL/A (A1224) and 24-inch MA878LL/A, MB322LL/A, MB201LL/A (A1225)
iMac (Early 2008) – 20-inch MB323LL/A, MB324LL/A, MB388LL/A, MB391LL/A (A1224) and 24-inch MB325LL/A, MB393LL/A, MB398LL/A (A1225)
iMac (Early 2009) – 24-inch MB418LL/A, MB419LL/A, MB420LL/A, MC020LL/A, MC021LL/A, MC022LL/A (A1225) and 20-inch MB417LL/A, MC019LL/A (A1224)
iMac (20-inch, Mid 2009) – MC015LL/A, MC015LL/B and MC015LL/C (A1224)
iMac (27-inch, Late 2009) – MB952LL/A and MB953LL/A (A1312)
iMac (21.5-inch, Late 2009) – MB950LL/A and MC413LL/A (A1311)
iMac (27-inch, Mid 2010) – MC510LL/A and MC511LL/A (A1312)
iMac (21.5-inch, Mid 2010) – MC508LL/A and MC509LL/A (A1311)
iMac (21.5-inch, Mid 2011) – MC309LL/A and MC812LL/A (A1311)
iMac (27-inch, Mid 2011) – MC813LL/A and MC814LL/A (A1312)
iMac (21.5-inch, Late 2011) – MC978LL/A (A1311)
iMac (21.5-inch, Late 2012) – MD093LL/A and MD094LL/A (A1418)
iMac (27-inch, Late 2012) – MD095LL/A and MD096LL/A (A1419)
iMac (27-inch, Late 2013) – ME088LL/A and ME089LL/A (A1419)
iMac (21.5-inch, Late 2013) – ME086LL/A and ME087LL/A/A (A1418)
iMac (21.5-inch, Mid 2014) – MF883LL/A and MG022LL/A (A1418)
iMac (Retina 5K, 27-inch, Late 2014) – MF886LL/A (A1419)
iMac (Retina 5K, 27-inch, Mid 2015) – MF885LL/A (A1419)
iMac (Retina 5K, 27-inch, Late 2015) – MK462LL/A, MK472LL/A and MK482LL/A (A1419)
iMac (Retina 4K, 21.5-inch, Late 2015) – MK452LL/A (A1418)
iMac (21.5-inch, Late 2015) – MK142LL/A and MK442LL/A (A1418)
iMac (21.5-inch, 2017) – MMQA2LL/A (A1418)
iMac (Retina 4K, 21.5-inch, 2017) – MNDY2LL/A and MNE02LL/A (A1418)
iMac (Retina 5K, 27-inch, 2017) – MNE92LL/A, MNEA2LL/A and MNED2LL/A (A1419)
iMac (Retina 4K, 21.5-inch, 2019) – MRT32LL/A and MRT42LL/A (A2116)
iMac (Retina 5K, 27-inch, 2019) – MRQY2LL/A, MRR02LL/A and MRR12LL/A (A2115)