Creative IT, offers competitive rates for IBM laptop repair and upgrade services for residential and business clients in and around London. As a professional laptop repair centre in the UK, Creative IT offers clients high quality and reliable IBM laptop and notebook repairs and upgrade services. We can troubleshoot and repair all IBM, IBM Lenovo, and IBM ThinkPad notebooks competently.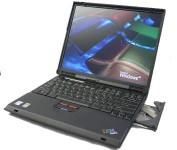 Our customers have the option of sending us an E-mail, with the make/model of the IBM notebook and a brief description of the problem, or just call us on 020 7237 6805. The experienced IBM laptop repair team at Creative IT performs excellent troubleshooting and diagnosis of all IBM notebook and laptop problems. These include inverter problems, LCD display problems, and those related to the motherboard or other hardware components. We are knowledgeable in component level repairs as well as perform laptop upgrade and replacement services with genuine spare parts.
Same Day London IBM Laptop Repair and Upgrade:
Laptop keyboard replacement
IBM laptop LCD screen repair and replacement
Laptop data recovery and back up
Laptop motherboard repair
CD / DVD drive replacement
Hard drive replacement and upgrade
Laptop screen cable replacement
LCD screen backlight repair
Laptop inverter replacement
Liquid damage repair
Operating system installation
Software installation
At Creative IT, we offer same day IBM laptop repair services to customers based in and around London and fast services to UK customers. We can also arrange professional courier pick up services for those who cannot bring their out of order IBM notebook to our Central London repair centre. Since our technicians and laptop hardware engineers have specialist knowledge of all IBM laptop models, our repair and upgrade services are quick, dependable and well-organized.
Our principal aim is to complete your IBM notebook repair promptly and economically as possible. An estimate of the notebook repair charges payable is mentioned to our esteemed clients in advance. Our shipping charges, if any, are always the bare minimum. With Creative IT, you can always expect cost effective IBM laptop repair, upgrade and replacement services, for the reason that we focus on providing total customer satisfaction.
To know more about our London IBM laptop repair services, contact us at 020 7237 6805 or e-mail us at info@creativeit.tv.