HP Desktop PC Repair Expert UK
Creative IT is the perfect choice for you if reliable and professional HP desktop PC repair service is what you need. Our superior PC repair services will absolutely fit your budget and we specialize in onsite HP desktop PC repair. For certain computer problems that need serious analysis, we carry the equipment to our service center in Central London. But in any case, we assure to return your equipment in excellent running condition within 24-48 hours. So as per your request for repair service via phone or mail, we send professionally experienced trained technicians to solve them onsite.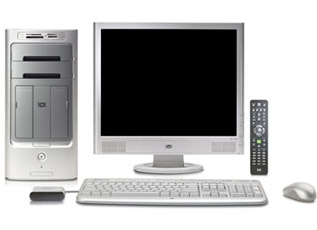 Our technicians are highly experienced to undertake any London HP desktop PC repair. Here are some of the HP desktop PC models we repair. If you do not see your model listed, please contact us.
HP Pavilion desktop PCs – HP Pavilion a1700 PC series, HP Pavilion a6010e series, HP Pavilion a6005y series, HP Pavilion a6000y series, HP Pavilion t3700 PC series and HP Pavilion a6000 PC series.
HP Pavilion Slimline desktop PCs – HP Pavilion Slimline s7700 PC series, HP Pavilion Slimline s3000 PC series, HP Pavilion Slimline s3020n, HP Pavilion Slimline s7600e, HP Pavilion Slimline s7700n, HP Pavilion Slimline s3000e series, HP Pavilion Slimline s3000y and HP Pavilion Slimline s7410n.
HP Media Center PCs – HP Pavilion Media Center m7700 PC series and HP Pavilion Media Center m8000 PC series
HP Business Desktop PCs – HP 5000 Series Desktop PCs, HP 2000 Series Desktop PCs and HP 7000 Series Desktop PCs
Apart from onsite and offsite repair, our service department also offers a range of services to help with your HP PC computer repair and upgrades in London. Our repair service helps improve your HP Desktop PC through installations, replacement, upgrades and networking. Our customer-oriented and friendly HP computer repair technicians are provided with proper training and the latest equipment and software to diagnose, repair, and fix your HP desktops. They are well trained to enhance the overall performance of your HP desktop PC by memory upgrading, disaster recovery, network configuration, system restoration, installing a drive, removing viruses and much more.

Creative IT can fix any problem that affects your HP Desktop PC. We can repair or replace malfunctioning computer parts such as motherboards, CD and DVDs, LCD displays, modems, IDE Drives, sound and video cards, keyboards, hard drives, external drives, batteries, adapters, RAM and so on.
If your system is infected, even with the newest virus, our professionals can remove it from your machine, undo any damage that it has inflicted and restore your system as brand new.
With Creative IT, you can expect cost effective HP desktop PC repair and prompt service because as a policy we focus on providing total customer satisfaction. Most of our existing customers find our annual HP computer PC repair and maintenance contracts highly attractive. So contact us by phone at 0207 237 6805 or e-mail us at info@creativeit.tv.
HP PC Backlight Repair
HP Circuit Board Repair
HP Cooling Fan Repair
HP PC CD ROM Repair
HP Data Recovery Service
HP PC Data Migration
HP PC Data Transfer
HP DC Power Jack Repair
HP PC DVD ROM Repair
HP PC Fix and Repair
HP PC Hard Drive Upgrade
HP PC Hard Disk Repair
HP Hard Disk Data Recovery
HP PC Keyboard Repair
HP PC Maintenance and Repair
HP PC Upgrade
HP LCD Screen Repair
HP PC Motherboard Repair
HP Offsite PC Repair
HP Onsite PC Repair
HP PC Password Removal
HP PC Repair and Upgrade
HP PC Screen Repair
HP PC Service Centre
HP Motherboard Replacement
HP PC Virus Removal