Wish to have HP Pavilion dv4000 LCD repair at an outstanding low price from a professional team? We are professionals joined under one company, Creative IT. Creative IT works to help you in any emergency situation of unexpected LCD or system breakdown.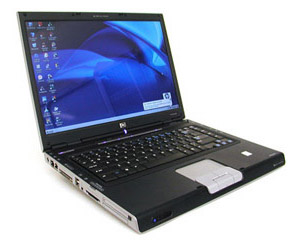 Other than HP Pavilion dv4000 LCD repair we also focus on the repair of motherboard, hard disks, power cords/connectors, batteries, keyboard, external drives, and other software/hardware linked errors. Creative IT has qualified employees with up-to-date knowledge in latest repair tools and techniques. We also implement these modern techniques for a flawless HP Pavilion dv4000 LCD repair.
Our innovative approach in HP Pavilion dv4000 LCD repair is widely accepted by our clients ranging from individuals to business groups. Dim or darker images than normal view, blank outs, lines on screen, flickers, and dark display are common errors that can occur in HP Pavilion dv4000 LCD. Our engineers have all resources and ability to find the faults and solve errors in a timely manner. Parts of a LCD that undergo repair frequently are controller board, inverter, lamp, LCD panel, and power supply. We also source out these parts for replacement if they are beyond repair.
Routine HP Pavilion dv4000 LCD repair or laptop service is available for total peace of mind and enjoyment of work. Our cost for HP Pavilion dv4000 LCD repair is only fraction of the price from which others charge for the same job. We assure to complete the LCD screen repair and replacement work at a rate which is already determined prior to the work.
We are just a phone call away. Our technicians will reach your premise and take the problematic system to our full fledged lab facilities in Central London for a comprehensive repair. We take full responsibility to return the system within 48 hours deadline. Normally we go for same day service to bring your business in the right path at the earliest.
The next time you suffer from HP Pavilion dv4000 LCD display problems; contact our service center, because we understand how important your laptop is to you. We service the whole of the UK nationwide, and provide low cost quality LCD screen replacement on all makes and models of HP Pavilion laptops and notebooks. Do you wish to have a live chat with our experts now? Please contact us at 020 7237 6805 or send us an email at info@creativeit.tv.
HP PC Backlight Repair
HP Circuit Board Repair
HP Cooling Fan Repair
HP PC CD ROM Repair
HP Data Recovery Service
HP PC Data Migration
HP PC Data Transfer
HP DC Power Jack Repair
HP PC DVD ROM Repair
HP PC Fix and Repair
HP PC Hard Drive Upgrade
HP PC Hard Disk Repair
HP Hard Disk Data Recovery
HP PC Keyboard Repair
HP PC Maintenance and Repair
HP PC Upgrade
HP LCD Screen Repair
HP PC Motherboard Repair
HP Offsite PC Repair
HP Onsite PC Repair
HP PC Password Removal
HP PC Repair and Upgrade
HP PC Screen Repair
HP PC Service Centre
HP Motherboard Replacement
HP PC Virus Removal