HP Pavilion laptop power problems are usually caused by a faulty DC jack, which keeps your laptop from recharging or powering up. Creative IT specializes in repairing HP Pavilion laptops that have power problems. Don't waste time and money by giving your HP pavilion laptop to amateur hands for a DC power jack repair. This might create severe problems beyond your awareness. Feel free to dial at 020 7237 6805 or send an email at info@creativeit.tv for a quick response from Creative IT – A professional team you can depend on for specialized HP Pavilion DC Jack repair and replacement services.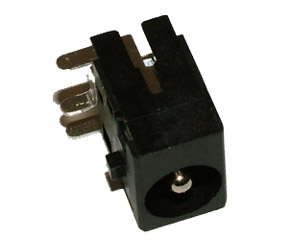 Creative IT is a well-known name in the field of UK laptop repair and IT support arena for the past few years. We are based in Central London and our services are available in various cities of London. Our technicians will reach your site and take the faulty HP Pavilion laptop to our fully equipped lab situated for a detailed HP Pavilion DC Jack repair and replacement services.
HP Pavilion DC jack faults are more often than not due to loose power connection, broken laptop power plug, defective power socket, sparking motherboard or power plug, or waning of solder links on the motherboard. Our technicians have the knowledge and skills to rectify faults in a very precise manner at the right time with out affecting your business or personal dealings.
Creative IT always improves its work scenario with latest and adequate machineries and tools to maintain an international class in every work we execute. Full responsibility is guaranteed for HP Pavilion DC Jack repair and replacement service at any cost. We take pleasure to complete our services for customers ranging from individual users to business firms. You can also count-on us for other value added services such as laptop upgrades, virus removal, data recovery, parts replacement, router configuration and software installation.
Sometimes HP Pavilion DC jack are severely damaged or broken. Here comes the relevance of replacement service. Creative IT stocks wide range of DC jacks to suit your system as well as your pocket. Compatible relationship with clients, high quality performance, low service rates and dedication to complete the work on time are plus points of Creative IT. To know more about our London, UK HP Pavilion DC Jack repair and replacement services, please contact us at your convenient time.