Creative IT is a standout for perfect integrity, unmatched experience and unbeatable expertise with regards to HP Compaq laptop repair in London, UK. Come to Creative IT for HP Compaq laptop repair rapidly and professionally. Customer Service is always a priority for us in this fast changing marketplace, and our engineers are trained to keep up with the latest to offer our clients with the most HP Compaq laptop repair options for the lowest cost, no matter whichever HP Compaq laptop service you necessitate.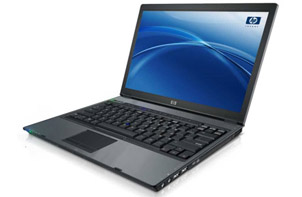 At Creative IT, we confidently believe that no other company in London, UK matches our prices and the quality of our HP Compaq laptop repair service. In addition to our rock-bottom prices we provide our customers with many added-value benefits which simply cannot be matched or out-priced. As a prominent IT support provider in London, we have extensive service chain in and around various cities in London, UK for undertaking repair and upgrade services.
Same Day London HP Compaq Laptop Repair and Upgrade
We offer same day HP Compaq laptop repair services to customers based in and around London and fast services to UK customers. We can also arrange professional courier pick up services for those who cannot bring their faulty HP Compaq notebook to our Central London repair centre.
Try for once and we are sure you will be our customer for all time. We specialize in repairing HP Compaq laptop with hard disk failure, keyboard errors, display errors, DC power jack problems, and software faults. Creative IT's employees are confident and well trained to give perfect solutions for HP Compaq laptop repair services even from the component level.
To know more about our London HP Compaq laptop repair services, contact us at 020 7237 6805 or e-mail us at info@creativeit.tv.
HP Compaq 2000 Notebook PC series Repair
HP Compaq 2200 Notebook PC series Repair
HP Compaq 2400 Notebook PC series Repair
HP Compaq 2500 Notebook PC series Repair
HP Compaq 2700 Notebook PC series Repair
HP Compaq 4000 Notebook PC series Repair
HP Compaq 4200 Notebook PC series Repair
HP Compaq 4300 Notebook PC series Repair
HP Compaq 4400 Notebook PC series Repair
HP Compaq 4800 Notebook PC series Repair
HP Compaq 5000 Notebook PC series Repair
HP Compaq 6000 Notebook PC series Repair
HP Compaq 6100 Notebook PC series Repair
HP Compaq 6200 Notebook PC series Repair
HP Compaq 6300 Notebook PC series Repair
HP Compaq 6305 Notebook PC series Repair
HP Compaq 6500 Notebook PC series Repair
HP Compaq 6700 Notebook PC series Repair
HP Compaq 6800 Notebook PC series Repair
HP Compaq 6900 Notebook PC series Repair
HP Compaq 7000 Notebook PC series Repair
HP Compaq 7100 Notebook PC series Repair
HP Compaq 7200 Notebook PC series Repair
HP Compaq 7300 Notebook PC series Repair
HP Compaq 7400 Notebook PC series Repair
HP Compaq 8000 Mobile Workstation series Repair
HP Compaq 8000 Notebook PC series Repair
HP Compaq 8200 Mobile Workstation series Repair
HP Compaq 8200 Notebook PC series Repair
HP Compaq 8400 Notebook PC series Repair
HP Compaq 8500 Notebook PC series Repair
HP Compaq 8700 Notebook PC series Repair
HP Compaq 9000 Notebook PC series Repair
HP Compaq 9100 Notebook PC series Repair
HP Compaq 9400 Notebook PC series Repair
HP Compaq 9500 Notebook PC series Repair
HP Compaq 9500A Notebook PC series Repair
HP Compaq 9600 Notebook PC series Repair
HP Compaq nc6400 Notebook PC Repair