Creative IT offers a one stop solution for all your Gateway Notebook Repair problems in London, United Kingdom. At Creative IT, we provide specialized repair services for all brands and makes of Gateway Notebooks and Laptops. We offer reliable Gateway Notebook Repair Service at reasonable rates. We provide Gateway notebook repair services to small and large businesses and home users. Same day onsite Gateway notebook repair service is our specialty.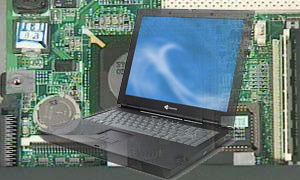 Creative IT offers flexible and consistent repair service for all models of Gateway Notebooks and Laptops. We can repair all makes and models of Gateway notebooks including E-100M SB, M285-E SB, M255-E SB, M465-E SB, M685-E SB, NX570 series, NX270 series, CX210 series and more. Our Gateway Notebook Repair Solutions includes diagnosis, repairs, replacements, installation and upgrades. For Gateway repairs and replacements, we have stocks of all Gateway Parts and Accessories.
With certified technicians and software professionals, we can provide the best Gateway Notebook Repair solution for you. If your LCD screen display is dim or broken, we can repair and can replace it with a brand new screen.
We also offer system logic board repair, backlight repair, touch pad connector repair, inverter repair, keyboard repair and more. Our Gateway Notebook Repair also includes safe data transfer and recovery and hard drive installation and upgrades.
Creative IT offers top quality Gateway Notebook Repairs within quick turnaround time. Our offsite notebook repair services are available to customers in and around London within 24 to 48 hours. For any queries on our Gateway Notebook Repair, you can contact our expert technicians at 0207 237 6805 or email us at: info@creativeit.tv.